Foster care provides children with a safe, loving home when they can't live with their birth parents - this can be for a night or two in an emergency situation, several months or even years until they turn eighteen.
There are many different reasons why a child is taken into foster care, ranging from abuse, neglect and the sudden illness of a parent, through to a child arriving unaccompanied in the UK to seek asylum. At these times, local authorities become responsible for the wellbeing of the child and provide them with a safe and secure foster home – sometimes just overnight or for a few days, other times for weeks, months or years. How long each placement lasts depends on the child's needs and circumstances.
Shauna's story
Shauna shares her personal journey in foster care with Orange Grove, and how her foster family completely changed her life...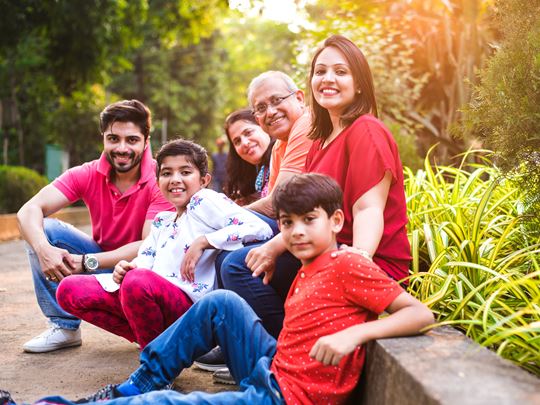 Why foster?
Most of our foster parents tell us they become foster parents because they feel drawn to the work, enjoy having children in their lives and want to improve the life experiences for vulnerable children. The fact that they can see this transformation taking place in their homes is the reason fostering is so rewarding.
At Orange Grove, we really focus on relationships and building them up for everyone's benefit. It's a feature of our work and it helps children in care and families form strong bonds. We find that many of these bonds last far beyond the placement and well into later life, so fostering is truly life-changing for everyone involved.
There's also plenty of other benefits, including being able to learn new skills, using your life experiences to help others and make incredible memories as a family.
Step 3
Fostering Assessment
The fostering
journey
The process to become a foster parent may not be as difficult as you think – we'll aim to complete your fostering assessment within 4-6 months.
We're here every step of the way to guide you through your assessment and provide you with excellent foster training and support, so you feel confident and prepared for your first child.
You might be interested in...
Frequently asked
questions
Can't find what you're looking for?
By phone
One of our team is available to talk to you over the phone to answer any of your fostering queries.
Enquire online
You can get in touch by filling out our online enquiry form with any queries that you may have.
Your local office
We have local teams covering most of England. Find your local office today.