There's only one age requirement of any foster parent, anywhere in the UK – and that is that you have to be over 21. There's no upper age limit to foster either and we have many people who started their careers in fostering later in life.
We're often asked about how old you have to be to foster a child. The only requirement around age is that you must be over 21 years old to be considered. Aside from that, we care much more about your life experience, health and ability to provide a vulnerable child with a safe, loving home.
We have foster parents of all ages - in fact, our youngest couple, Alarna and Jermayne, were just 26 when they started fostering with us, but we also have people in their 70's caring for our young people.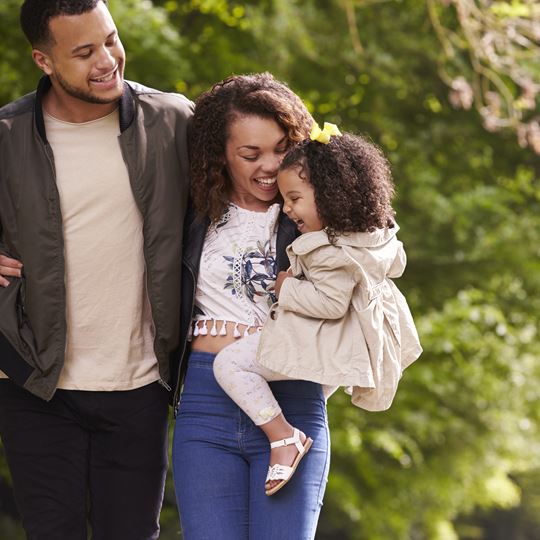 Fostering as a

younger person
A national survey in 2015 showed that only 4% of foster parents were aged under 34 – and that's a big shame because younger people have a great deal to offer, and they can get a lot out of the role too.
They're closer to the age of young people, which can be a real advantage, while fostering can open up a rewarding long-term career – with ongoing training, the chance to specialise and a generous financial package, meaning they can truly focus on the children in their care. Few careers can offer such challenges and satisfaction, or the opportunity to learn new skills.
We understand that younger people have many competing demands on their time, but fostering is really worthwhile and we welcome applications from younger people who want to tranform the lives of children in care.
Frequently asked
questions
What age can you start fostering?
You must be 21 years old to become a foster parent in England.
This is a legal requirement that is set by the Fostering Services Regulations 2011, and ensures that you have the level of maturity and responsibility need to care for vulnerable children and young people.
Can I choose the age of the children I foster?
Certainly! Before being approved as a foster parent, you will have lots of meaningful conversations with your dedicated social worker about your matching preferences. Along with other things, these discussions will help determine the age range that suits your personal circumstances and lifestyle.
Do you need to have raised children to foster?
Having prior experience raising children is not a prerequisite for fostering, although it can be advantageous to have some familiarity with children. This may be in a professional capacity - for example, by working in a school or nursery - or through personal interactions with children within your family or close circle of friends.
Previous experience with children helps showcase your ability to establish meaningful connections with them and understand their unique needs. If you haven't had prior involvement with children, it could be beneficial to consider volunteering at a children's club or organisation. This would allow you to gain hands-on experience and demonstrate your understanding of child care dynamics.
Can you foster as a retired person?
Absolutely! Many individuals choose to embark on their fostering journey after retiring from their careers. By being retired, you have the advantage of being able to fully dedicate your time and energy to making a significant difference in the life of a young person.
While considering this path, there are certain factors to keep in mind, such as the duration for which you plan to foster. The length of your commitment will impact the types of fostering placements you can provide. For instance, if you envision fostering for approximately 5 years, you may find short-term foster care - where you care for children up to 2 years - or long-term foster care for teenagers, assisting them in their journey toward independence, to be more fitting options.
Undoubtedly, fostering is an incredibly rewarding experience that offers unparalleled fulfilment and the opportunity to positively impact a child's life.
Ready to start your fostering journey?
By phone
One of our team is available to talk to you over the phone to answer any of your fostering queries.
Enquire online
You can get in touch by filling out our online enquiry form with any queries that you may have.
Your local office
We have local teams covering most of England. Find your local office today.