Families come in all different shapes and sizes, and foster families are no different. As long as children are getting the love, care and security they need, that's what matters to us.
Families are like fingerprints. They're all incredibly unique. Some are small, such as a single parent with an only child, while others are big with lots of siblings and cousins.
Then there are families with adopted children who might be of a different race, blended families with step-parents and stepchildren, child-free families, families with same-sex parents, and of course, foster families.
What we've all come to realise in recent times is that the idea of family is different for everyone, and there is no right way to build one.
Introducing the modern foster
family
With over 25 years' experience in foster care, we understand the things that really matter to our young people when it comes to their foster families. It's not about age, race or sexuality, it's about being loved, supported, listened to and crucially, that they feel like they belong.
That's why we welcome people from all walks of life to apply to become a foster parent with us. The world is a diverse and colourful place, and we want our amazing team of foster parents to reflect this.
If you're thinking about fostering and want to transform the lives of vulnerable children, get in touch today.
Shauna's
story
Shauna shares her personal journey in foster care with Orange Grove, and how her foster family completely changed her life...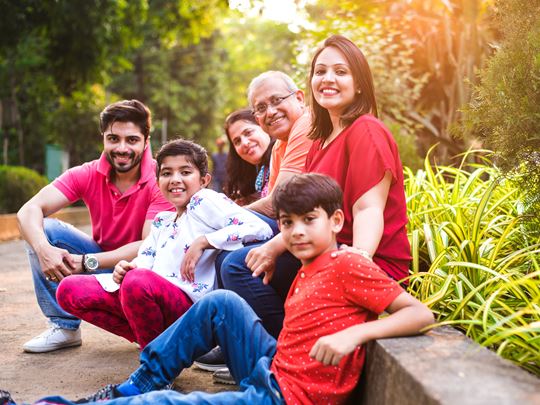 Championing modern foster families at

Orange Grove
Whatever your sexuality, marital status, ethnicity or gender, everybody has the right to start and build a family through fostering.
Having diversity in foster care is what makes it so exciting, powerful and transformative. It also sets our young people up for the world, as they can get to experience a different culture or be exposed to new opportunities, ideas and ways of thinking.
Diversity is a wonderful thing, and we're proud to be an inclusive independent fostering agency.
Fostering with Pride: LGBTQIA+
foster families
Starting a family is everybody's right, which is why the modern family includes LGBTQIA+ foster parents.
Whether you're fostering as a same-sex couple or are someone who identifies as part of the LGBTQIA+ community, your ability to make an incredible difference to children in care lies in who you are as a person, not your sexuality or gender.
Many children in care will also be questioning their own sexual and gender identities. LGBTQIA+ foster parents will have invaluable insight to support and guide young people through their personal journey of self-discovery.
Same-sex couples or gay singletons can also support young people and provide any child with a loving, nurturing home, and this is what Fostering with Pride is all about.
1. Create an inclusive, accepting environment
These children may have experienced abuse from their birth family because of their sexual orientation, so your home needs to be a safe space that affirms and respects their identity.
2. Learn about LGBTQIA+ issues
Foster families can educate themselves about LGBTQIA+ issues and challenges, such as bullying, discrimination, and harassment. This can help you better understand and support the child's needs.
3. Connect the child to LGBTQIA+ resources
Support groups, counselling services and community organisations are important to help young people know they're not alone in their struggles or self-discovery journey.
4. Advocate for the child's rights
Be an advocate for LGBTQIA+ rights, including their right to access medical care, education, and other resources that support their gender identity and sexual orientation.
5. Promote open communication
The child in your care may not have had a parental figure who was open to talk about sexuality or interested in understanding gender identity. Creating a safe space for them to share their feelings and experiences could encourage them to express themselves authentically.
How to be a foster family to an LGBTQIA+
child
As well as having to deal with their lives being uprooted, children in care who identify as LGBTQIA+ will potentially have other hardships and challenges to face, such as homophobia, transphobia and other stigma towards the community.
Read our top tips on how foster parents can support, advocate and promote allyship towards LGBTQIA+ youth.
You can also download our free guide, Raising a Foster Child with Pride: How to Support LGBTQIA+ Youth in Foster Care.
Families who
foster siblings
At Orange Grove, we believe in the power of relationships, so keeping siblings together in foster care is something we will always strive towards.
Brothers and sisters who are placed with the same foster family can give each other emotional, social and psychological support, which is crucial in helping them make sense of their situation and settle into a new environment.
Taking on the emotions of more than one foster child might sound daunting, but if you've got the room in your house and the love in your heart, fostering sibling groups is a heartwarming experience.
1. Teaching empathy and compassion
Fostering can help your birth children develop empathy and compassion for others as they learn to care for and support a child in need.
2. Building resilience
Fostering can help your family build resilience as you navigate the ups and downs of caring for a child who has experienced trauma or adversity.
3. Enhancing family bonds
Family fostering can bring you closer together as you work as a team to support a child in need. This shared experience can help build stronger bonds between family members.
4. Providing a sense of purpose
Fostering can give your family a sense of purpose and fulfillment as you make a positive impact on a child's life.
5. Learning new skills
Fostering can provide opportunities for you and your family to learn new skills and expand your knowledge of child development and parenting.
How will fostering affect
my family?
Fostering can enrich your family in so many extraordinary ways. While it can also present some challenges, such as navigating complex emotions and managing the additional responsibilities that come with caring for a child in need, many families find that the benefits of fostering far outweigh any difficulties.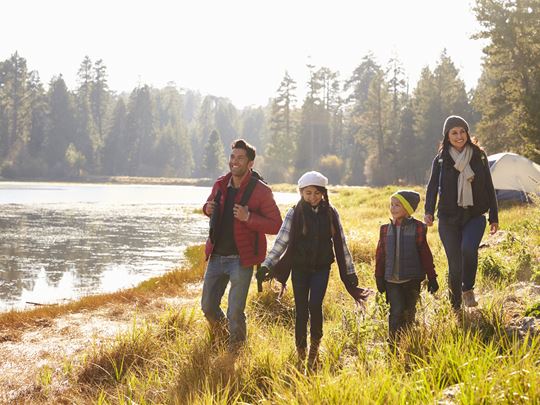 Talking to your loved ones about family
fostering
If you're thinking of becoming a foster parent but have a partner, spouse or birth children, you need to make sure you have their full support too. After all, it's a life-changing career that will impact the current family dynamic.
They're likely going to have a lot of questions to ask about fostering, so it's important to be honest, open and collaborative in your discussions.
Learn as much about fostering as you can.
Discuss the pros and cons openly.
Have regular, honest conversations.
Reassure them about things that won't change.
Remind them of the benefits and how you'll be helping a child in need.
Other articles you might be interested in...
Frequently asked

questions
Can't find what you're looking for?
By phone
One of our team is available to talk to you over the phone to answer any of your fostering queries.
Enquire online
You can get in touch by filling out our online enquiry form with any queries that you may have.
Your local office
We have local teams covering most of England. Find your local office today.