Relationships are at the heart of everything we do – with our children, our foster parents, our professional team, and our local authority partners. 
The positive relationships we have with everyone involved in the child's care are what help us to achieve such incredible outcomes.
And with local offices supporting foster parents from Yorkshire down to the South Coast - all rated as 'Outstanding' or 'Good' by Ofsted - you'll be in good hands.
Support at your 
fingertips
We're always by your side, helping you achieve extraordinary outcomes for children. As an Orange Grove foster parent, you'll have an entire team of support available to you, whenever you need it. This includes:
Dedicated social worker
Family support worker
Local team manager
Network of other child care professionals
24/7 helpline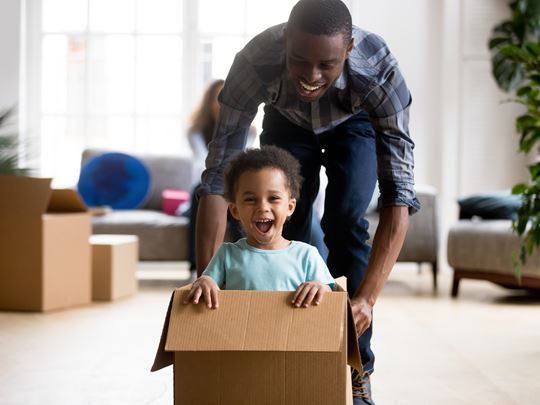 We'll match your current allowance at the

very least

 
When you transfer to Orange Grove, we'll match your current fostering allowance at the very least. But often, we're able to offer a higher fostering allowance.
In addition, we also offer other perks and benefits to support you financially, such as allowances for birthdays and religious festivals, and access to our rewards platform with hundreds of discounts to shops, restaurants and family adventures. You'll also have two weeks of paid respite each year, giving you time to rest and re-charge.
Speak to one of our transferring foster parent advisors to find out how much you could receive with Orange Grove.
Can I change fostering agency?
Absolutely! Just like any career, you're not locked into one single organisation. If you feel undervalued or unsupported, then a fresh start at a different fostering agency may be your best next step. You'll need to go through the assessment process again, but this can be pretty straightforward and often much simpler than the first time around. 
How do I transfer to your agency?
If you're thinking about transferring, the first step is to give us a call on 0800 3698513 or you can submit an online form and one of our experienced team will give you a call back.
We'll need to know if you have children in your care currently or not as the process is a little different in both cases but the team will talk you through this.
How long is the process for transferring?
From the outset, we try to make the move as smooth and stress-free as possible for you and any children in your care. We aim to complete your assessment within 12 weeks if you're transferring from another fostering agency or local authority and are on hand to support you every step of the way.
Do I have to complete a new Form F assessment?
Yes, the Form F is not transferable and your current Form F belongs to the agency you currently foster for. However, the Form F process can be quicker as you have been through it before.
Generous refer-a-friend

scheme
When you join our team, you'll have access to our exclusive refer-a-friend scheme where you could receive up to £3,000 for every foster family that you successfully recommend.
Fast-track transfers – join our friendly and supportive team in just 12 weeks
Completely confidential – your fostering provider doesn't need to know until you apply
Dedicated support – from our experienced foster parent recruitment team
Allowance guarantee – we'll match your current allowance at the very least
Are you ready to chat about transferring?
Fill out the form and one of our transferring foster parent advisors will aim to call you within 30 minutes during working hours.
Rest assured, this is completely confidential so you don't have to worry about your existing provider finding out. 
We can chat to you about:
Transfer process – with or without a child in placement

Training and support available at Orange Grove

Fostering allowance and other perks and benefits

Answer any of your questions
We look forward to helping you on your transfer journey.