Does fostering
affect benefits?
As a foster parent, you can still claim for means-testing benefits, such as income support, child tax credit and housing benefit, as your fostering allowance isn't counted towards your total income when calculating your eligibility to receive them.
So, if you received this kind of benefit before fostering, you should still be able to receive them once you become a foster parent – providing your financial circumstances outside of fostering remain the same.
What benefits are available to foster parents?
Depending on your personal circumstance, you as a foster parent may be eligible for a number of different benefits.
Contributory benefits
Firstly, there are two types of benefits. The first kind are contributory benefits which are for people who have worked and paid National Insurance Contributions and include;
Jobseeker's Allowance (JSA)
Employment Support Allowance (ESA)
Retirement Pension, Widows Pension, and Maternity Benefits
Non-contributory benefits
The other type of benefits are non-contributory benefits, which are dependent on your income (aka means-tested benefits). These include;
Carers Allowance (fostering income is disregarded)
Income Support
Working Tax Credit
Child Tax Credit
Jobseeker's Allowance (income-based)
Housing and Council Tax Benefit
There are also some other non-contributory benefits that are not means-tested, which include;
Disability Living Allowance (DLA)
Personal Independence Payment
Attendance Allowance
Universal Credits and other forthcoming changes to the benefits system
The current benefits system is complicated, so we would always advise you to seek professional advice for specific queries.
Frequently asked
questions
Can foster carers get income support?
Yes, if you're looking after a child under the age of 16, you may be able to claim income support. While you wouldn't be expected to look for work, you would need to attend "work-focused" interviews every 6 months to 3 years to review your claim. If a child in your care leaves, you will need to switch to Job Seeker's Allowance.
If you're looking to claim Job Seeker's Allowance, you'll be expected to look for work for the number of hours that your fostering duties allow, but a minimum of 16 hours will apply. If you're waiting for a foster placement and have no children of your own, you must be available for 40 hours a week.
Can I still claim housing benefit while fostering?
Housing benefit is means-tested and so if your household income is below the threshold (your fostering income should be disregarded), then you should still be able to claim for housing benefit.
Can foster parents claim child benefit?
Child Benefit is means-tested, so will be dependent on your income and can only be claimed on your own children, not any children you have in placement.
More FAQs
Got some more questions? Find out the answers here.
Tax

allowance
While income from fostering is taxable, HMRC has specialist tax rules for foster parents that mean that if you're caring for 1 child, the income you receive from fostering will generally be completely tax-free.
National

Insurance
Generally, foster parents don't have to pay National Insurance because often their income is less than their qualifying care relief. However, some may decide to continue to pay Class 2 National Insurance voluntarily.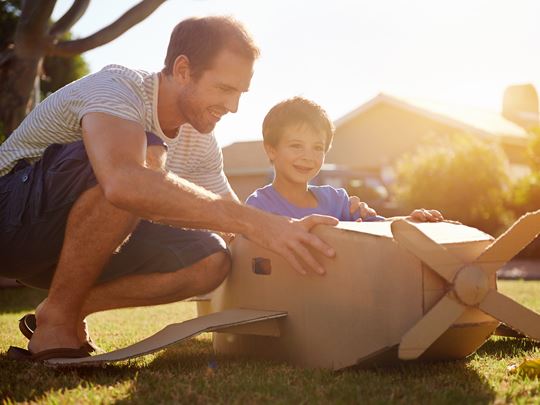 Generous fostering

allowances
You'll receive a generous fostering allowance while a child is in your care, designed to recognise your professionalism and commitment. We also offer other benefits, such as allowances for birthdays and religious festivals, as well as two weeks paid respite.
Plus you'll have access to our rewards platform where you can find hundreds of discounts to some of your favourite shops, restaurants and family experiences.
Ready to start your fostering journey?
By phone
One of our team is available to talk to you over the phone to answer any of your fostering queries.
Enquire online
You can get in touch by filling out our online enquiry form with any queries that you may have.
Your local office
We have local teams covering most of England. Find your local office today.