Why fostering is a great career for
single people
Being a single foster parent is a rich and rewarding career path. You're giving children in care the chance to grow and heal from their pasts while enabling yourself to develop professionally too.
Many children often benefit from being in a foster home with a solo carer, especially if they need extra support and one-on-one time.
Fostering is more than just a job though – it's a passion, and we welcome anybody who has this passion to start thinking about fostering. It doesn't matter if you're female, male, straight, gay, in your 30s or in your 70s. It also doesn't matter if you're divorced or have children from a previous relationship.
The modern foster family looks very different these days. There is such an abundance of diversity in foster care, and that extends to family dynamics and setups. All that truly matters is that you've got a desire to help vulnerable kids reach their full potential, and being single doesn't affect this.
1. The type of fostering you want to do
There are many different types of fostering, such as short-term, long-term and respite. At Orange Grove, we tailor our fostering services to you and your family to ensure we can match you with the right children you're suitable to care for.
2. Your responsibilities as a foster parent
You'll need to attend school meetings, facilitate contact with birth family and meet with social workers and other professionals about the child's education, health and progress. Looking after young people in care is an around-the-clock role, so you'll need to have the time and flexibility to meet their needs.
3. Your birth children
If you're already a single parent, your decision to foster is up to your birth children too. It's important they're on board and that you give them the opportunity to ask questions about fostering and explain to them how their lives will be impacted.
4. Working and fostering
While some single people continue to work a flexible, part-time role, it may not always be possible depending on your personal circumstances. Many choose to rely on our generous fostering payments, which removes the need to work when looking after a child or young person.
5. Your personal foster parent support network
Having friends and family support your decision to foster and be there for you in times of need is extremely important, and it's something we'll ask you about if you decide to become a foster parent.
Considerations for single
foster parents
Being a foster parent is a very hands-on role, so if you're single, you'll need to wear many hats and juggle different tasks. That's why it's important you consider the following...
Sarah's fostering story
Sarah recounts her experience as an Orange Grove foster parent and how the children who she's welcomed into her home have become a part of her family for life.
What is a support
network?
A single foster parent's personal support network normally consists of friends and family members, but it can also include local groups in the community. They're important as they provide practical and emotional support for foster parents, especially those who don't have a partner or spouse to lean on.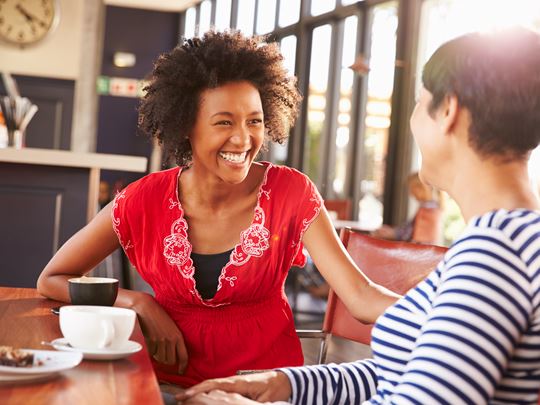 The importance of a foster parent support network for
single people
Looking after children in any capacity can present challenges, but more so with those in the care system. They've likely had a very difficult home life, with neglect and abuse being the main reasons young people are placed into care.
When you foster as a single parent, your personal foster parent support circles will play a huge part in achieving positive outcomes for the children you look after.
How personal support networks help single
foster parents
There might be times where a foster parent has an important medical appointment or personal commitment that means the child in their care needs childminding.
In a situation like this, a foster parent would call on their Back Up Carers. These are relatives or friends who have been appointed to – and agreed to – undertake informal caregiving to a young person. The child's care plan will include these agreements, and it allows approved individuals to provide care for a short period of time.
There's no formal assessment process for Back Up Carers and they don't go to Panel, but they provide vital care to foster parents, especially single ones. Of course, safety will always be our number one priority, so the conditions of any informal caregiving need to be in the child's best interests.
Practical support can also be someone in your circle being prepared to give you a lift if your usual mode of transport isn't available or running a few errands for you if you're strapped for time.
Single foster parents might need to lean on their personal support networks for challenging behaviour and the emotional toll this can take.
Sadly, most children will have experienced some form of trauma prior to being placed into care, and they can struggle to manage their emotions and behaviour because of this. They are hurt and confused, and possibly missing members of their birth family. A foster parent's job is to make them feel safe and secure, but also to help them heal.
It takes a lot of patience, especially as they might put up defensive walls. Sometimes, all that's needed after a difficult day is to get things off your chest, which is why single foster parents need to have someone they can reach out to, even if it's just picking up the phone or responding to a text.
What a single foster parent's support network could look like
The obvious places to look for support in your personal circles are close friends and family, but great support can be found in other places too. Here's an idea of what your personal foster parent support system could look like:
Friends and family
Other foster parents you meet through your foster agency
Close neighbours
Work colleagues
Community groups, such as the Church
People from clubs you attend, such as sports or craft clubs
Online support groups, including social media sites
7 tips for creating a foster parent support
network
When it comes to fostering, you can't - and you shouldn't have to – do it alone. Even those in relationships have to work hard to establish order and routine. That's why as a single parent, you'll have to plan from the get-go about the support you'll need along the way.
Here are 7 ways to create a support system so you can prioritise your young person's wellbeing and progress.
1. Do not be afraid to ask for help
Sometimes, this can feel like the hardest thing. Just remember, it's not a sign of weakness, it's actually a sign of strength!
If you're fiercely independent and used to depending on yourself for things to get done, start to unlearn this behaviour by accepting small tokens of help when they're offered. That way, you'll start to feel more confident in asking for help directly.
Your friends and family will understand your situation, and people generally enjoy helping others anyway.
2. Be specific about your support requests
While asking for help is one thing, you need to be clear about what it is you're going to want from people as a single foster parent.
A lot of people say they will be there for you, but when you ask them to do something that lies outside of what they were expecting, this is when things can fall down.
Be upfront and ask for specific things so you can work out who will form part of your foster parent support system. Specific requests could be:
"Can you come round on Thursday evenings while my young person is doing an extra-curricular activity to help me clean the house?"
"Can you commit to childminding once a month to allow me to do something social with friends?"
"Can you pick up my grocery shopping on Saturday afternoons while I go for a run or take a long bath?"
3. Find support in other groups and communities
We appreciate it's a lot harder to make friends as adults, but if you engage in activities where you're regularly interacting with the same people, you might strike up some meaningful friendships.
You could commit to regular voluntary work at a soup kitchen or scouts club, join a book club or go to Pilates, Zumba or yoga at your local gym. These new friends might be keen to help you and could become part of your personal support network over time.
4. Lean on your foster agency
At Orange Grove, we hold regular events for foster families in our community to connect, share experiences and offer guidance to each other.
Take advantage of these opportunities to bond with other single foster parents and create a culture of support.
5. Be prepared for your current social circles to change
It's natural to see relationships evolve or fizzle when people's circumstances change, and becoming a foster parent is certainly a big life change. Just make sure you're realistic with your expectations of people, and be flexible where necessary to preserve precious relationships.
6. Seek out role models for your young person
Someone's gender doesn't determine if they're a good carer or not. Both single females and single males make exceptional foster parents. However, it can be beneficial for children to grow up around different people and have role models of the same and opposite sex.
7. Look after yourself too!
Last but certainly not least, take care of yourself too! You need to stay healthy and treat yourself with the kindness you show others.
It might feel more natural to take care of other people, but looking after yourself puts you in a better position to look after vulnerable young people.
It can be emotionally taxing to take on the heartache of a child who has experienced trauma, so remember to consider yourself a critical part of your support network too. Schedule self-care activities into your plan as you would a doctor's appointment, and get your support network to support you too.
Your own dedicated social worker
This is an important relationship and one that will develop over time. They're there to listen, advise and make sure you're getting the right support.
Access to a large multi-disciplinary team of foster care specialists
This includes social workers, family support workers and educational advisers.
Exceptional training
We've developed an extensive training programme to help you develop your skills and become the best foster parent you can be. As well as our induction and mandatory training, you'll also have access to specialist courses, such as Foetal Alcohol Syndrome, Autism, and Child Sexual Exploitation.
24/7 helpline
Get the urgent support you need, any time of the day or night.
Regular events
These help you connect with other carers from our fostering network, allowing you to form valuable foster parent support groups in your local area.
Generous financial support for foster parents
We make sure our foster parents are financially rewarded so every child can reach their full potential. As well as a generous fostering allowance, there are other financial benefits too, such as 2 weeks of paid respite per year, £100 annual birthday allowance for the child in your care and £100 annual festival allowance for the child in your care.
Foster parent support from
Orange Grove
Fostering as a single person doesn't mean fostering alone. When you foster with Orange Grove, you'll receive extensive support in each stage of your fostering journey and beyond.
We're committed to understanding your needs and ensuring you have access to a wide range of people, 24/7. This not only enables you to achieve positive outcomes for the children in your care, but for you to grow as a person and as a foster parent.
You might be interested in...
Frequently asked
questions
Can't find what you're looking for?
By phone
One of our team is available to talk to you over the phone to answer any of your fostering queries.
Enquire online
You can get in touch by filling out our online enquiry form with any queries that you may have.
Your local office
We have local teams covering most of England. Find your local office today.