There's an increasing number of young refugees arriving in the UK in urgent need of foster care. Fostering an unaccompanied asylum-seeking child is an important role and can be very rewarding.
We're all aware of global problems and the rising number of refugees. This includes an increasing number of children who arrive in the UK, often without parents, from countries including Albania, Afghanistan, Eritrea and Syria.
Most of these unaccompanied children are aged over 14, and most (88%) are boys. They enter care with local authorities who look to place them with short-term foster parents while the child's application for asylum is considered and long-term care plans are put in place. These placements offer particular challenges but are crucial in supporting a vulnerable child in need.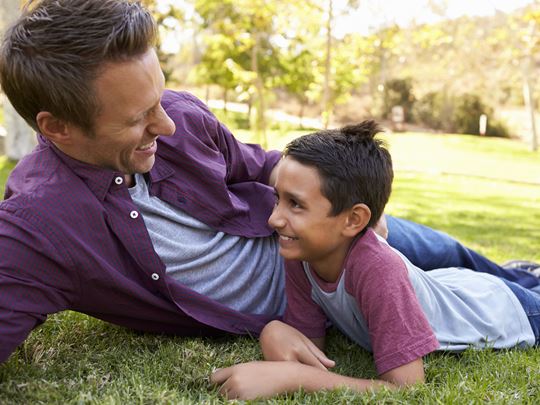 Foster parent pay for

asylum-seeking

children
You'll receive a generous weekly fostering payment for each child in your care, together with other allowances for religious holidays and birthdays, all designed to reward your professionalism and commitment.
Plus, you'll have access to our rewards platform where you can find hundreds of discounts to some of your favourite shops, restaurants and family experiences.
Support and

training
Part of your role as a foster parent for sanctuary-seeking children is to help them cope with their traumatic experiences while applying for the right to live in the UK.
To support you, you'll have access to our team which includes therapists specialising in trauma, as well as educationalists, social workers and legal experts. We also offer training to help you understand more about the culture and experiences of the children in your care, on top of all the other standard foster parent training.
Are you suited to fostering sanctuary-seeking children?
To foster unaccompanied asylum-seeking children, you'll need the skills and qualities all foster parents need. Ideally, we'd like foster parents from a range of cultures, backgrounds and abilities to speak different languages, but we also rely on other qualities – including compassion and understanding of the trauma they've experienced.
Ready to start your fostering journey?
By phone
One of our team is available to talk to you over the phone to answer any of your fostering queries.
Enquire online
You can get in touch by filling out our online enquiry form with any queries that you may have.
Your local office
We have local teams covering most of England. Find your local office today.