Foster care requirements
in the UK
Many people are surprised about who is able to apply to foster – because the answer is pretty much everyone. It's perhaps easier to look at the only fostering UK requirements we have:
you must be over 21
you must have a right to live and work in the UK
you must have a spare bedroom in your house that's always available for a child
And that's just about it… except for having the personal qualities, commitment and energy to foster a child.
Foster care bedroom
requirements
The minimum requirement for a foster child's bedroom is that it's safe, secure and well-maintained, and has enough space to fit a single bed, desk and chest of drawers or a wardrobe.
The spare room for fostering must always be available for a child in your care. For example, if you have children living away at university, there must be another bedroom for them to come to over the holidays.
Some things to
consider...
While almost anybody can apply to foster, there are some things we'll take into account during your assessment, so it's worth you considering them too. We want to make sure you're right for Orange Grove, and that our fostering agency is right for you.
Experience working with children
Many of our foster parents have their own children or have worked with children before in a professional or voluntary capacity. This isn't essential but it helps, if only to give you an insight into the challenges of the work.
Some of our foster parents have underlying health conditions, or a physical disability or mental health issue, so none are necessarily an obstacle to becoming a foster parent.
But it's important that these won't affect your ability to look after a child or young person safely. It's also important that fostering won't affect your own wellbeing.
When you start fostering, we will hope to have children appropriately placed with you whenever you are available to care for them. However, throughout your fostering career, you may experience some periods without a child.
During times when you don't have a child in placement, we'll need to ensure that you'll manage financially, as you won't be receiving the fostering allowance.
Is your home suitable and safe for a child? Do you have a spare bedroom that's always available to them?
Getting children to school and clubs, having them around at evenings and weekends or being at home with them if they're ill; fostering children is a full-time commitment, so we need to be sure you've got sufficient time to give them the attention they deserve as part of your family. This means that most foster parents don't have a full-time job, although it's not necessarily a barrier.
Although you're the foster parent, do you have a wider support network – including family members – who support your decision and could add to the experience for the children in your care?
Able to meet the roles and responsibilities of a foster parent
Foster parents are naturally caring, compassionate and committed to championing the needs of children in their care. But to be successful, you'll also need to be a good team player, able to work alongside other care professionals, including social workers, education experts and sometimes therapists.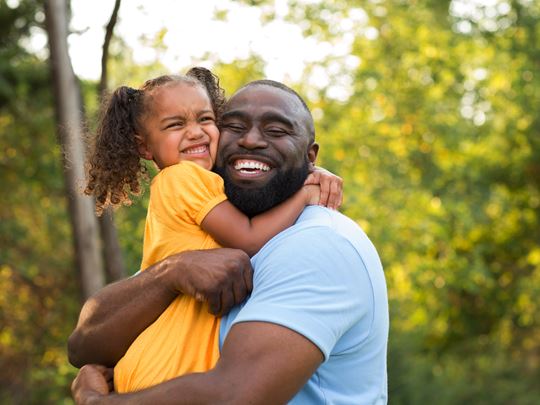 Generous fostering

allowances
You'll receive a generous fostering allowance while a child is in your care, designed to recognise your professionalism and commitment. We also offer other benefits, such as allowances for birthdays and religious festivals, as well as two weeks paid respite.
Plus you'll have access to our rewards platform where you can find hundreds of discounts to some of your favourite shops, restaurants and family experiences.
You might be interested in...
Ready to start your fostering journey?
By phone
One of our team is available to talk to you over the phone to answer any of your fostering queries.
Enquire online
You can get in touch by filling out our online enquiry form with any queries that you may have.
Your local office
We have local teams covering most of England. Find your local office today.