The truth about fostering while
working...
Choosing to foster a child is a life-changing decision, so it's important you're able to make it work for you. This includes the reality that you may need to have another job alongside your fostering commitments.
Let's debunk some outdated ideas about working while fostering.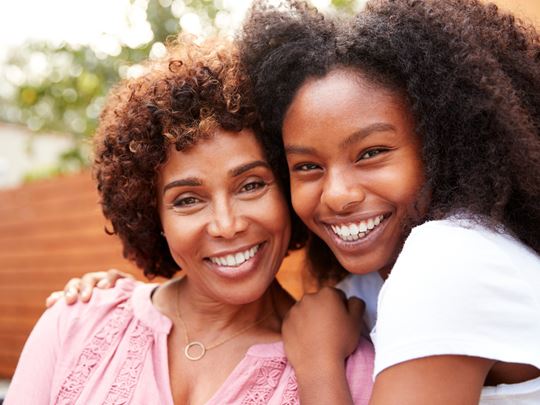 Can you foster while
working?
The short answer is yes, you can foster a child and work at the same time. According to the Fostering Network, nearly 40% of foster carers combine fostering with other work.
As long as you understand the expectations to meet the child's needs and can maintain a safe, nurturing environment, your employment status shouldn't restrict you from caring for a vulnerable child.
With changes in society and increasing financial pressures, families now come in all shapes and sizes. Not everybody who wants to foster a child is married or in a relationship, so they don't have a second income to help support the household.
With around 30,000 children coming into the care system every year, we need foster families more than ever. Including those who need to work and foster.
Can you foster and work full time?
We're often asked, "Can I foster if I work full time?", and there isn't a straightforward answer because everybody's circumstances are different. 
While our number one priority is ensuring that you can accommodate the needs of any child you welcome into your home, we'll always explore every avenue possible to see if we can make your full-time employment and fostering work.
This is often a little easier if you're in a couple and your working hours complement each other. For example, if you're available for the morning drop-off at school, and your partner is available in the evening. However, you'll also need to be around for contact, attending school and social work meetings and reviews, and training too.
Working full-time and fostering can often be a little more challenging for single people, and can be a real juggle. However, we'd always recommend speaking to one of our advisors to find out how it could work for you.
There are some great full-time roles that with the right support and flexibility, can work perfectly with fostering - like teachers and teaching assistants, freelancers, and flexible remote workers.
If you'd like to find out whether you can work and foster, then get in touch today. Simply complete our online form or give us a call on 0800 369 8513 - we're here to help you on your fostering journey!
Can you foster and work part-time?
Yes, you can absolutely work part-time and foster. 
We have many foster parents who work part-time while providing excellent care to children, so we wouldn't want this to get in the way of you fostering if we can help it.
We know that many people who would make incredible foster parents may also need to work. So we work flexibly and creatively to ensure that families can work and foster wherever possible, while also meeting the needs of any child placed with them. This is especially important for single foster parents.
When looking at your ability to meet the needs of a child while working part-time, we'll explore:
Whether you're applying to foster as a single person or with a partner
Your partner's working arrangements (if applicable) and how together, you'll be able to care for a child
Your working hours and place of work
Any flexible working arrangements offered by your employer, particularly over school holidays
Close friends or family members who would be able to support you
How you'll be able to care for a child over the school holidays
These are the sorts of practical things we'll discuss during an initial call to see whether you'd be able to meet the demands of fostering.
If you're interested in fostering but concerned about whether you'd be able to work part-time and foster, then we always recommend you give us a call and we'll be able to speak to you about this in relation to your own circumstances.
Simply complete our online form or give us a call on 0800 369 8513 - we're here to help you on your fostering journey!
Is working and fostering
right for you?
Everybody's situation is unique, and at Orange Grove, we take great care in ensuring that potential foster parents are in a position to provide quality care to children.
A child's wellbeing will always be our number one priority, and we want to guarantee their foster home is a place where they get the attention and support they need.
When looking at whether fostering and working is right for you, we'll consider the following:
How many hours you work and on what days
Your employer's flexibility
Whether you're fostering single or with a partner
Your wider support network
The ages of the children you're fostering
What type of fostering you're interested in
It goes without saying that fostering a child takes a lot of time, energy and commitment. Many of the young people we care for have experienced harrowing childhoods and are healing from trauma. Some may have special needs such as autism spectrum condition (ASC) or attention deficit hyperactivity disorder (ADHD).
It's important you are still able to fulfil your duties as a foster parent and that your additional job has the flexibility to accommodate things like school attendance, managing school holidays and any emergencies that may arise.
Thankfully, many employers are now Fostering Friendly, meaning they understand and respect employees' fostering commitments. This scheme is enabling more and more people to care for children in need without having to sacrifice their current employment. Which in today's fostering climate, is the exact type of progression we want to see.
Benefits of fostering and

working
The traditional line of thinking has been that a foster parent must be available at all times in order to provide the necessary care for their foster children. However, with the right job, support network, working hours and flexibility, working while fostering can benefit both you and the child in your care.
Holding down a job while also nurturing a child through difficult times demonstrates resilience and a fighting spirit. This can be inspiring for young people to see their foster parent manage various challenges in a real-world context.
Many children in care have come from broken or abusive homes. This not only leaves them with severe trauma, but also a lack of understanding about family principles. Seeing their foster parent go to work and also maintain a stable home helps to reset their idea of how a healthy household functions.
Prepare young people for the world of work
Through your own experiences of getting a job, you'll be in a good position to help teenagers prepare for their first job. Whether it's interview prep or advice on putting together their CV, you'll be able to steer them in a positive direction.
Thanks to technology and changes in attitude towards office-based working, it's now possible in a lot of industries to work remotely from home. This gives added flexibility in terms of your schedule, allowing you to shape your working hours around caring for a child.
Becoming a foster parent is honestly one of the most rewarding roles you can do, but we know that some people find a lot of purpose in their work. Having an additional job that you're passionate about, alongside fostering, can inspire the children you look after to explore their own passions. They may have a negative perception about work, or are scared to try new things in fear of failure, but you can help them discover things they're good at, such as graphic design, car mechanics or animal care.
Offer respite to other foster parents
Some types of fostering are better suited to those who work and foster, and that includes respite fostering. Respite fostering is when you care for a child while their foster family takes some time to rest and recharge. This kind of fostering generally happens during weekends and school holidays. While the time you're caring for a child is short, it can make a real difference to their experience in foster care.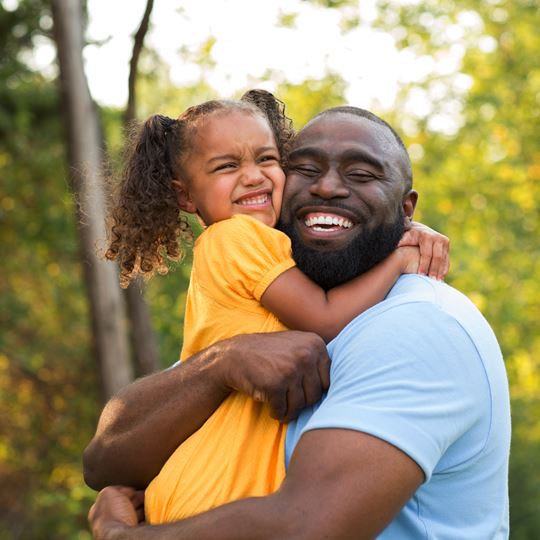 Other things to consider when you work and
foster
Being a foster parent will always have its challenges. From managing challenging behaviour to building up a child's self-esteem from scratch, your role as a foster parent has a huge impact on young people's lives.
This is why it's important to make sure that working while fostering doesn't cause disruption to their growth and development. Have you thought about:
Your time? – In order to be a great foster parent, you also need time to take care of yourself.
Your emotional availability? – You need to be there to listen when they want to talk, help calm them down when they're stressed and be their rock when times are tough.
Attending training to improve your fostering skills? – No two children are the same, so we provide our foster parents with access to specialist training courses, such as autism, child sexual exploitation and foetal alcohol syndrome, to help you build your knowledge and skills.
Times have definitely changed since the 'nuclear family', and at Orange Grove, we're committed to working with foster parents from all walks of life to give children the stability they deserve.
If you're thinking of fostering but want to keep working, please get in touch so we can discuss your individual circumstances and figure out what's best for you. Thousands of children are waiting for a home, and yours could be the one they need.
Frequently asked
questions
Fostering is not considered a job, however, foster parents receive a generous fostering allowance to support them as they devote their time, love and compassion to the children in their care.
Although considered self-employed for tax purposes, foster parents receive significant tax relief, making their foster allowance generally tax-free. This allows them to focus on nurturing and achieving positive outcomes for the children without undue financial burden.
Do foster parents receive respite?
Yes, absolutely. As an Orange Grove foster parent, you'll receive 2 weeks of paid respite each year.
While being a foster parent is incredibly rewarding, it can also be challenging at times too and so respite provides you with some time to relax and unwind, so you can continue providing the very best care to your child.
Can you get parental leave if you foster?
Currently, it's not a legal requirement in the UK for employers to pay for those who work and foster to have time off when they welcome a child into their home unless you're going down the fostering-to-adopt route.
However, employers are required to reasonably handle all flexible working requests, which could include suggested working hours that give the children in your care a comfortable home life. Foster parents can also take a 'reasonable' amount of unpaid time off work without notice to deal with unexpected emergencies affecting dependents, which would include children in care too.
There are also lots of different 'Fostering Friendly' employers, who have put excellent HR policies in place to provide foster parents with the support they need, including flexible working and paid time off for training and settling a new child into their home.
Who can apply to become a foster parent?
You're over 21 years old
You have a spare bedroom that's permanently available to a child
You have the legal right to live and work in the UK
You're passionate about making a life-changing difference to children in care
It doesn't matter if you're single, gay, married or straight and we encourage applicants from all ethnic backgrounds to join our team. The children we care for come from all walks of life and so we want a diverse community of foster parents to meet their needs.
You also don't need any experience or qualifications to apply as we provide you with all the training you need to be confident in your role. Although, you will find that some previous experience with children, either in a professional or personal capacity, is beneficial.
What does the application process involve?
Social work visits with an assessing social worker – normally 8-10 visits across several months
Background checks, including an enhanced DBS (Disclosure and Barring Service).
Personal and professional references
Training to prepare you in your role as a foster parent
All the information gathered throughout the process will be brought together in a Form F report and presented to an independent fostering panel, who will make a recommendation on your suitability to foster.
The process generally takes 4-6 months to complete, however, timescales may vary depending on your personal circumstances.
Ready to start your fostering journey?
By phone
One of our team is available to talk to you over the phone to answer any of your fostering queries.
Enquire online
You can get in touch by filling out our online enquiry form with any queries that you may have.
Your local office
We have local teams covering most of England. Find your local office today.