Foster with pride at Orange Grove
Everybody is welcome at Orange Grove. We celebrate diversity and inclusion, and we champion this in everything we do. We believe that starting a family is everybody's right, and the modern family comes in all different shapes and sizes, including LGBTQIA+ foster care.
This is why we encourage people from all walks of life to apply to foster with us. The world is a diverse and colourful place, and we want our team of amazing foster parents to reflect this.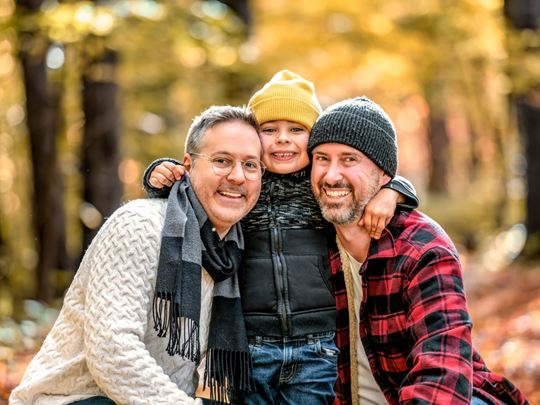 Can gay couples be foster parents?
A question we get asked a lot is 'can gay couples foster' and the answer is absolutely yes. Your sexual orientation or gender identity doesn't influence your right to foster a child. Non-binary people, transgender people, pansexual people and same sex couples can all make an incredible difference to children in care.
Also, many children in care will also be questioning their own sexual and gender identities. We know firsthand that the experience from LGBTQIA+ foster parents is invaluable in helping to support teenagers who are experiencing confusion and anxiety around their own sexual identity and those who may have experienced prejudice and discrimination in the past.
However, a gay couple or singleton can provide any child with a loving and nurturing home. And this, we think, is what Fostering with Pride is all about. At the end of the day, we're interested in your character, your ability and your desire to provide the best care for children.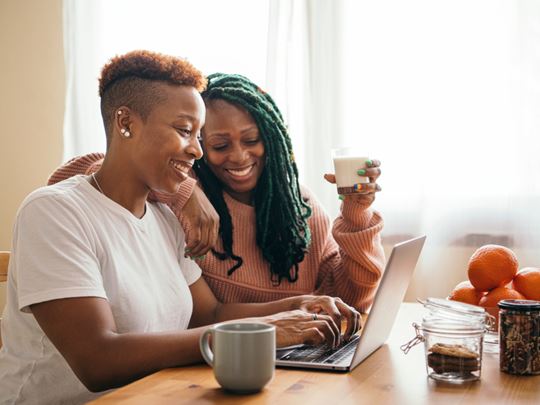 Fostering process for same sex couples
Fostering as a same sex couple or single person in the LGBTQIA+ community is processed exactly the same as everybody else. You'll also be treated with the same respect we give all our prospective foster parents. From your initial application all the way through to you being accepted, you'll never face any judgement over the way you choose to identify when becoming a foster parent.
If you've still got any worries or concerns about LGBTQIA+ foster care, please get in touch with our friendly team today. Or, you can download our free LGBTQIA+ fostering guide for more information.
How to become LGBTQIA+ foster parent
The first step is to fill out our online enquiry form to show your interest. Our friendly fostering advisers will give you a call back to check you meet the basic criteria to foster:
You're aged 21 or over
You have the legal right to live and work in the UK
You have a spare bedroom a foster child can always have for themselves
You can also ask any questions about LGBTQIA+ foster care and the work we do at Orange Grove to help young people improve their lives.
If you're happy to proceed, a home visit will be arranged. This involves discussing the role of a foster parent in more detail. You'll then be able to submit an application to become a foster parent. If this is accepted, we'll begin your fostering assessment, which takes around 4-6 months to complete.
Sarah's

fostering story
We chatted with Sarah about her experience of becoming a foster parent and the many reasons she loves what she does...
Common questions about LGBTQIA+

fostering
Can same-sex couples foster?
Absolutely. You can be lesbian, gay, bisexual or transgender and still foster. It's your ability to care for a vulnerable child that matters, not your sexual orientation.
Can I be single and foster?
Yes. Though we welcome same-sex couples, we also welcome single foster parents – female, male or transgender - onto our team of great foster parents.
Will I be assessed in the same way as everyone else?
Yes. You're applying to become an LGBTQIA+ foster carer and the process is exactly the same for you as for everyone else. We evaluate your application on the same criteria to foster - and that's simply your ability to look after and support vulnerable children and young people.
Will I be treated differently?
No. You're one of our team and will have the same access to support and training as every other foster family we work with.
Our LGBT fostering community
Ready to start your fostering journey?
By phone
One of our team is available to talk to you over the phone to answer any of your fostering queries.
Enquire online
You can get in touch by filling out our online enquiry form with any queries that you may have.
Your local office
We have local teams covering most of England. Find your local office today.