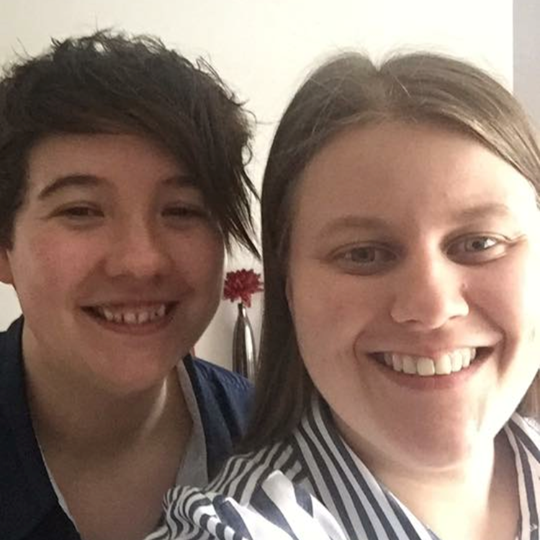 After fostering for just over a year, Chantelle and her partner Sophie already feel settled into their new role as foster carers.
The same-sex couple are now on their sixth placement and are enjoying seeing the incredible progress the children and young people in their care are making. They commented:
"Being able to see how a child can change once they are settled in your care and the positive change in their behaviour is extremely rewarding."
Both Chantelle and Sophie are already recognising some of the significant differences their care has had on the children in their care. They said: "We feel we have made a difference to a child's life by offering them a warm, caring and loving home where they can feel safe.
"We pride ourselves on offering children and young people opportunities that they have never been able to experience before."
Chantelle and Sophie were looking after a young boy who was a Liverpool supporter, so they surprised him with a tour of the stadium and a browse around the Anfield club shop.
Talking about the young boy's experience, the couple said: "The young boy really enjoyed the stadium tour and the whole day out. It is safe to say he will take these memories with him for the rest of his life."
Chantelle has worked with children and young people for a large proportion of her working career – Her most recent job involved working with young people in residential care.
Chantelle also has a large network of people around her who are willing to help. She added: "Sophie and I support one another as well as having the support of our family. On a professional level, we have our supervising social worker who is at the end of the phone whenever we need her and we see her monthly for supervisions."
The couple have also built relationships with other foster carers who they can call on for support when they feel they may need it.
If you'd like to learn more about fostering children, then we'd love to hear from you and answer any of your questions.