What's holding you

back?
Becoming a foster parent is a truly life-changing and rewarding career.
Not only will you be opening your home to a child in need, but you'll have the unique opportunity to provide a safe and secure environment to vulnerable children, offering them a nurturing childhood and paving the way for a positive future.
If you're thinking about fostering a child, here is everything you need to know.
What are the fostering
requirements?
When you make the decision to become a foster parent there are a few requirements you need to be aware of...
You must be over 21 years old
You must have a spare bedroom that's always available to a child
You must have the legal right to work in the UK
You must be passionate about making a life-changing difference for the children in your care
We often get asked how long do people think about fostering before doing it, and the answer completely depends on each person's situation.
You don't need any experience or qualifications to apply, as you'll receive all the training you need from us. It doesn't matter what your relationship status is, your sexual orientation, or your ethnic or religious background.
The children in our care come from all walks of life, as do our foster parents, and building a diverse community of foster parents is essential to meeting our children's needs.
At Orange Grove, we're dedicated to building long-lasting relationships with our children and our foster families. We offer a nurturing approach so foster parents feel cared for, listened to, and supported throughout their journey.
It can take, on average, four to six months to go through the application and approval stages to become a foster parent, including a standard six-stage fostering process. This includes your initial enquiry when you first start thinking about fostering, a home visit, a foster care application form, an assessment, fostering panel and approval, and finally matching you with a child.
We understand that the process is in-depth and can feel somewhat intrusive, but your team of social workers and specialists will be with you every step of the way and are always on hand to answer any questions you might have.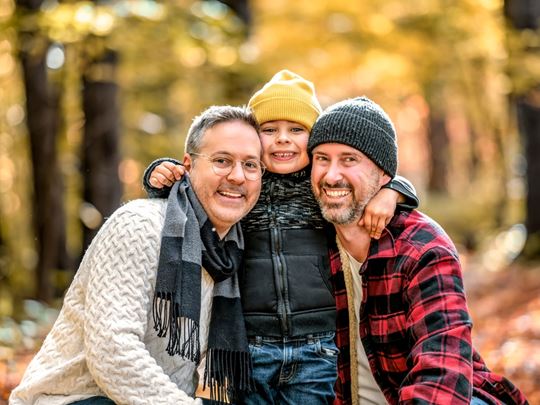 Fostering
allowances
It's important to us that our foster parents feel appreciated and valued because the work you do truly matters. When you foster with Orange Grove, you'll receive allowances and rewards, including a generous foster allowance for every night a child spends in your care. This allowance covers the cost of caring for a child in need and a professional fee to reflect your time and dedication.
We offer different foster care pay scales depending on your experience, training, and the age of the child in your care, with the opportunity to receive up to £444.57 a week.
You will also receive two weeks of paid respite per year, a £100 annual bonus birthday allowance for your child, and a £100 annual festival allowance for your foster child. As well as this, you will join our foster parent rewards platform which includes discounts at big retailers, travel agents, cinemas, gyms, and much more!
There are different types of foster care you can explore when considering "I'm thinking about fostering."
At Orange Grove, we offer many types of placements to meet not only our children's needs but our foster parent's requirements too.
While some children and young people might need a safe home for just a few nights, there are others who will need a foster home for months or even years. As well as the length of time needed for children in care, there are opportunities to foster children of all ages, children with disabilities, and siblings.
Whichever road you choose to go down, you will always receive the highest level of support and training from our team of specialists, so you will feel supported and confident throughout the placement.
Here are some of the different types of fostering we offer:
Emergency fostering - when a home is needed for a child or siblings with very short notice and often for a short amount of time.
Short-term fostering - this can be anything from a couple of nights to up to two years.
Long-term fostering - when a stable, loving home is required for at least two years or until the young person is 18.
Parent and child fostering - when a foster parent provides a home to a young expectant mum or a vulnerable parent and their child.
Respite care - this can be for a night or two and offers respite to one of our foster parents.
Fostering siblings - offering a home to siblings in need of care to prevent separating them and causing further anxiety and stress.
Teenagers - offering a stable and caring home to one of our teenagers in care.
Children with disabilities - opening your home to a child with physical, mental, or educational needs.
Asylum-seeing child - when an asylum-seeking child arrives in the UK without a parent or guardian.
Foster with
Orange Grove
Orange Grove was founded in 1996 by two social workers who believed that building strong relationships held the key to successful fostering. By getting to know the children in our care and treating our foster families as individuals, we have the opportunity to not only find loving and supportive homes for our children but also to provide unparalleled personal support and training for our foster parents.
When you choose to foster with Orange Grove, you will receive a generous fostering allowance and multiple rewards, ongoing training and development, and around-the-clock support from social workers, family support workers and other specialists, so you'll never be alone. Most importantly, you will be making a difference in a vulnerable child's life, and providing them with a positive experience to give them a brighter and happier future.
Whether you're thinking about fostering a child, or just want some more information, then fill in the form below or give us a call to chat with one of our friendly team members. We're here for you every step of the way.

We truly believe the outcomes of our children would not have been possible without the continued help and support of Orange Grove

Richard - Reading
Ready to start your fostering journey?
By phone
One of our team is available to talk to you over the phone to answer any of your fostering queries.
Enquire online
You can get in touch by filling out our online enquiry form with any queries that you may have.
Your local office
We have local teams covering most of England. Find your local office today.