Do you remember a little while back when your parents sat you down to talk to you about becoming a foster family?
They wanted to hear your thoughts and feelings about fostering so they could make the right decision for you all.
They may have asked how you would feel about sharing your home with a child who needed a loving family, just like yours. This is something called 'fostering'. And you probably had lots of questions too.
Hopefully, your parents answered most of your questions, and explained how important you would be in the life of that child. But not to worry if not, we will try to explain things a little more below...
Why do children need
foster homes?
Children need a foster home when their parents are not able to care for them properly.
This can be for lots of reasons, such as:
They're not able to provide food, clean clothing and a nice warm home.
They may have a serious problem with alcohol or drugs.
They may have treated their child unkindly, maybe even hurt them.
They may not have been able to keep them safe from others at home.
They may have a serious physical or mental illness.
They may have died and have no other family members to take care of their child.
It's important to remember that a foster child's parents are not bad people, they just weren't able to be good parents.
A child might live with you for a number of nights, weeks, months or even many years. Every child will stay for a different amount of time, but your parents should talk to you about this.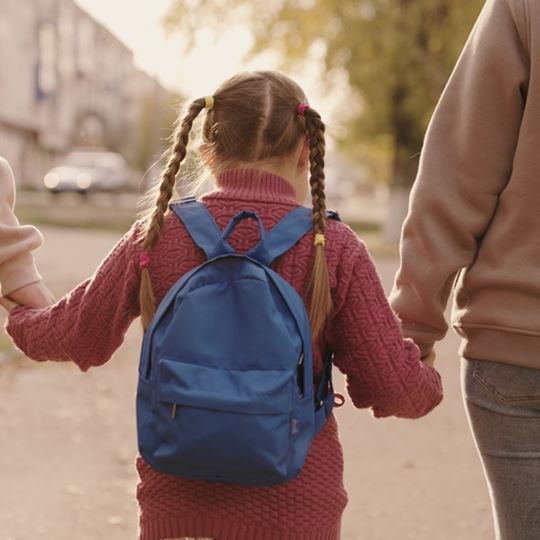 What's my role as a
birth child?
We like to think of the word "foster" as another way of saying "care".
So, when another child comes to live with you, your parents will care for them just like they care for you. And you'll play a role in this too.
When they first arrive, you can help them settle in and feel comfortable around your family, and show them the ropes of what it means to be a child in your house. You'll also have lots of time for your favourite games and activities too.
And while there will be lots of fun, you'll also need to remember that they are away from their family which may be tough for them. So, you will need to be kind, patient and forgiving.
What happens when a child
arrives?
Before a child comes to live with you, you may be super excited, feeling a little worried, or a bit of both. All these feelings are perfectly normal.
1. The child is dropped off by a social worker
An adult (usually a social worker) will drop the child off at your house and introduce them to your family. You might be at school when this happens – or in bed if it's during the night.
2. Your parents show them around the house
Next, your parents will show them around your home, including their bedroom. They will also show them around the kitchen, so they can see where things are kept. If you're at home, you could also help with this too.
Before they arrive, you could also make a welcome book with your parents and pop it in their room too.
3. A little bit of chill time
When the child first arrives, you might be tempted to get out all your favourite games and try to talk to them non-stop, especially if you've been really looking forward to them arriving. But this may be too much for them.
Coming into foster care can be frightening, and they may feel sad, worried or sometimes even angry. Some children may want to play with you, while others may prefer to have some quiet time alone in their bedroom.
Asking what they would like to do can work wonders.
4. Do some nice activities together
There are some things that you can do to help the child feel a little better too, like:
Show them how to ask your parents for things they need, like a drink or something to eat.
Ask if they would like to play a game – and give them a choice of 2 or 3 games to play.
Find out what music they like and play it.
Watch their favourite movie together with some snacks.
5. Your parents might be busy with paperwork
At first, your parents will have a lot of paperwork to do, and will be spending lots of time getting to know the child and helping them settle.
You may notice that they don't have as much time to spend with you. This is just while they help the child feel safe and comfortable with you all.
With a little time, and a lot of patience from you, things should get back to normal – or a new normal for your family.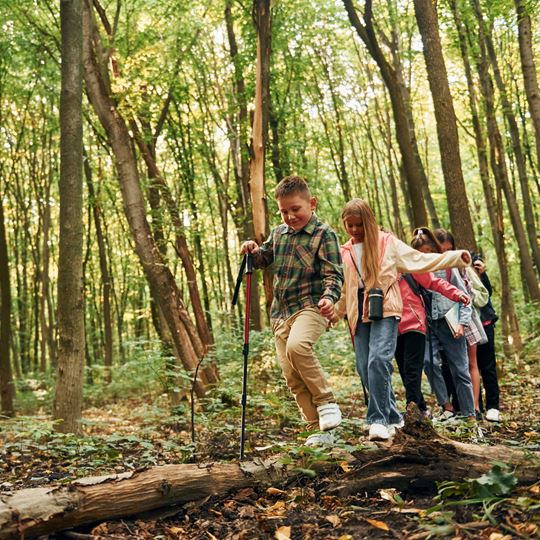 Getting used to
change
As with any big change, sharing your parents will take a little getting used to. The child living with you may be struggling being away from their family and everything they know. And you may find it a little overwhelming, or you may become frustrated or upset at times.
Make sure you speak to your parents about how you feel. They may be able to make some changes that will help you feel better, like planning more one-to-one time. It can also be helpful to try to put yourself in the other child's shoes, and think about how they may be feeling too.
It won't always be fun and games, but it also won't be all bad either! It will take them time to get used to you and it will take time for you to understand them.
But in the end, it's an amazing feeling to know that you have a bigger family than you had ever counted on and there can be tons of fun ahead if you leave yourself open to sharing with a new child in the family.