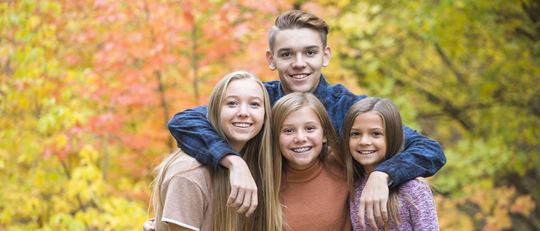 Today, we are proudly supporting National Siblings Day – a day to mark and honour the lifelong bonds between brothers and sisters.
Siblings Day is celebrated every year on April 10 (today), intending to follow in the spirit of Mother's Day and Father's Day and aims to celebrate family values.
It began in America in 1998 and has now become an international event spreading to countries such as India and Australia.
The annual event was inspired by New Yorker Claudia Evart, who created the charity Siblings Day Foundation. She set up the organisation after losing both of her siblings in early life and April 10 is the birthday of her late sister Lisette.
Claudia says it is important to honour siblings as they are blood relations, who often look alike and enjoy feelings of closeness.
The number of children who enter the foster care system is staggering and unfortunately, it seems to be increasing each year. Many of these children are brothers and sisters who are often forced to live apart due to the lack of foster carers who are open to caring for siblings.
At Orange Grove Fostercare, our job is to ensure the children who enter our care are happy, healthy and well looked after. When brothers and sisters are placed together, it causes much less trauma and emotional upset, making them happier overall.
If you would like to find out how you can foster siblings or fostering in general, call 0800 3698513 or click here