Creating a space where children and teenagers feel safe to explore their sexuality and gender identity is vital for their long-term mental well-being.  
A simple first step to build this sense of safety is by looking at the TV shows, films and books you share with your child or teenager.
Representation of the LGBTQIA+ community within the media – through LGBTQ characters and actors - creates space in your home for open and positive conversations about sexual orientation and gender with your children from an early age.
This plays a crucial role in helping them to feel like they can be who they want to be without fear, guilt or shame – something that many LGBTQIA+ young people will experience.
But the benefits of representation in mainstream media aren't just for the LGBTQIA+ community either. It can also have a positive impact on heterosexual children as they learn about acceptance and equality, and ultimately become better allies.
Thankfully, media companies are stepping up their efforts to increase diversity and inclusion and we're seeing a whole raft of LGBT TV shows, films, and books being released.
So here are our top 10 TV shows, films and books which have great LGBTQIA+ representation for children and teenagers…
1. Heartstopper
TV Series
Recommended age: 12 to 14+ years old
Watch it on Netflix
This heartwarming Netflix series follows the story of two teenagers, Charlie and Nick, who discover that they might just be more than friends. This has to be one of our current favourite TV shows with an LGBT cast. We really hope there's a second season – for us adults and our teens!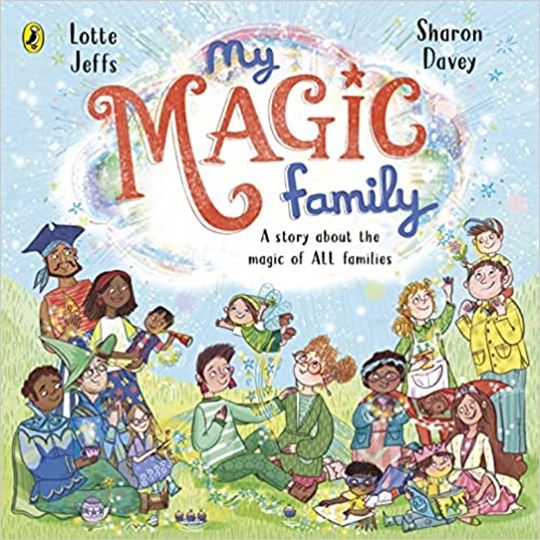 2. My Magic Family
Book
Recommended reading age: 0-5 years old
Buy it on Amazon for £6.65
The story of a little girl who shares the magic of having two mummies. A warm and upbeat read that helps open up conversations about different families in a fun and playful way. Making sure that you have books with LGBTQ characters can do wonders when trying to show that families come in all different shapes and sizes.
3. The Owl House
TV Series
Recommended age: 9+ years old
Watch it on Disney Plus
An animated series that features a bisexual main character, Luz, who accidentally finds a secret magical world called Boiling Isles. Despite not having any magical powers whatsoever, Luz pursues her dream of becoming a witch by working as an apprentice, and falls in love along the way. This was one of the first LGBTQ cartoons that Disney has ever made – so it's also part of history!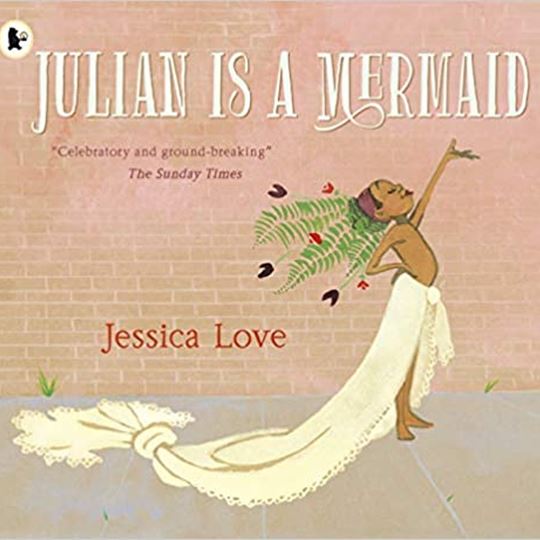 4. Julian is Mermaid
Book
Recommended reading age: 2-6 years old
Buy it on Amazon for £6.99
This charming book tells the story of a young boy who wants to become a mermaid and take part in the Coney Island Mermaid Parade, after seeing three women dazzling in mermaid outfits.
5. Kipo and the Age of Wonderbeasts
TV Series
Recommended age: 7+ years old
Watch it on Netflix
An animated series that follows the story of a young girl, Kipo, who's searching for her father after she was forced to flee from her burrow in a post-apocalyptic world. Along her journey, she meets other survivors including Benson and Troy who both identify as gay.
6. Love, Simon
Film
Recommended age: 13+ years old
Watch it on Amazon Prime Video
This movie follows the complicated love story of gay teenager, Simon, who falls for his classmate online. We also watch a poignant moment where Simon shares being gay with his parents who respond in the most perfect way - with lots of love, acceptance and reassurance.
7. First Kill
TV Series
Recommended age: 15+ years old
Watch it on Netflix
A teenage series that follows the story of Juliette and Calliope, a vampire and vampire hunter who begin to fall in love.
8. Steven Universe
TV Series
Recommended age: 10+ years old
Watch it on Azamon Prime Video
Steven is a young boy, who lives with three Crystal Gems in the fictional town of Beach City. With the help of his three friends, Steven, who is half-gem, helps to protect the world from monsters and other evil. The show explores different LGBTQIA+ themes through the inclusion of genderless characters and same-sex relationships.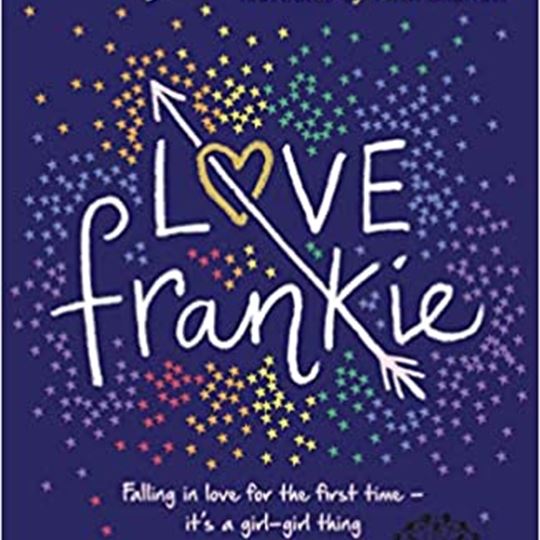 9. Love Frankie
Book
Recommended reading age: 11+ years old
Buy it on Amazon for £5.59
In this Jacqueline Wilson novel, we follow the journey of 14-year-old Frankie whose life is filled with ups and downs. Her mother is seriously ill with MS and she's been bullied at school. But after a turn of events, she befriends one of her school bullies, Sally, and begins to develop feelings for her.
10. Glee
TV Series
Recommended age: 12+ years old
Watch it on Disney Plus
Of course, we couldn't put together a list of our favourite TV shows and not mention Glee. In this musical comedy, a group of talented students come together to form a glee club to help them escape the harsh realities of high school.
You'll probably find the largest number of gay characters in any TV show with Glee – there's Kurt, Unique, Santana, Brittany, Spencer, Blaine, Elliot, and so many more. It truly is a celebration of the LGBTQIA+ community.
Ready to start your fostering journey?
By phone
One of our team is available to talk to you over the phone to answer any of your fostering queries.
Enquire online
You can get in touch by filling out our online enquiry form with any queries that you may have.
Your local office
We have local teams covering most of England. Find your local office today.