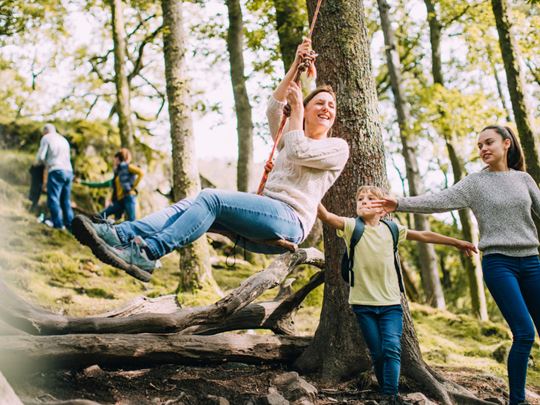 For foster families, holidays might look a little different. If you're only just getting into fostering, you might wonder, is going on holiday an option for you and your foster children?
Can You Take a Foster Child on Holiday?
The good news is that taking a foster child on holiday is possible, so don't let it stop you from fostering!
You'll just need to be given permission by the child's social worker and their parents, as well as your social worker, and that's for holidays in the UK as well as abroad. Approval will depend on a number of things, such as how settled they are with you and whether you'll be able to continue meeting their individual needs in line with their care plan.
Holidays and Fostering: Considerations
Holidays should be an enjoyed by everyone, including foster children. That's why we encourage our foster families to take the children in their care on holiday, so they can explore different places and make special memories together.
However, when planning a holiday with a foster child, there are some extra things you might need to consider and so it might just take a little more planning on your part.
UK Or Overseas
Home or abroad – that it the question. The answer will always come down to your foster child and their personal circumstances. For example, if your foster child has been with you for a while and is really settled, then a holiday abroad might be a fantastic experience for them. However, this might completely overwhelm a child who has only just arrived and so a UK break, where you're closer to your support network, might be better. If you're unsure what's best, then your social worker should be able to offer some advice.
Accommodation
Before booking your trip, you'll need to talk to your social worker about the accommodation you're planning to stay in, particularly around where your foster child will sleep, and whether it's appropriate for them. They may also need to complete a risk assessment, so it's important you check before your book.
Therapy/Counselling Appointments
Another thing you might need to consider when thinking about taking your foster child on holiday is any upcoming therapy appointments or contact with birth family. For example, if they see a therapist once a week, a holiday could disrupt that. Again, it's best to talk to your supervising social worker about this and whether the timing is right for a holiday.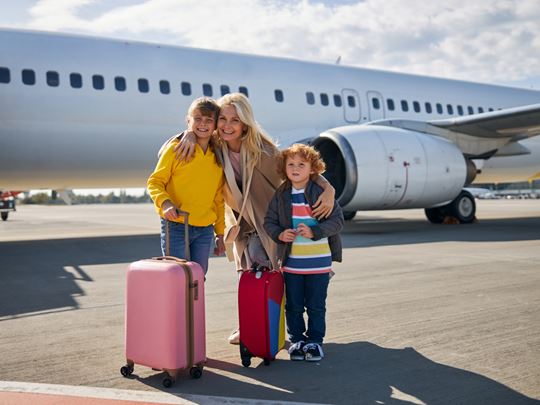 Things to Think About When Taking Foster Children on Holiday
If you want a smooth, fun holiday that includes your foster child, there are some simple ways to avoid any issues.
Gain Permission First
To take your foster child on holiday, you must gain written confirmation from your supervising social worker and the child's social worker. Do this as far in advance as you can – before you book tickets.
Plan Far in Advance
Planning is essential for any holiday. It's especially crucial when you're taking a foster child away, though. You must ensure everything is prepared far in advance, from vaccinations to passports. If vaccinations are required, you'll need to seek relevant permissions for this too.
Get All Documents Together
Before you go anywhere – especially anywhere abroad – make sure you have all of your foster child's documents together. Many foster children don't have a passport, so make sure you ask their social worker to get them one before you plan to go outside of the UK. You will also need a letter of consent from the child's social worker for passport control.
Travel Insurance
Before going abroad, you'll need to make sure that you have travel insurance for the entire family, including any foster children. You should also apply for a Global Health Insurance Card for your foster child so they can access medically necessary state-provided healthcare when travelling abroad.
Respite Foster Care
Sometimes, circumstances cannot be changed, and, for whatever reason, you cannot take your foster child on holiday. It is upsetting, but it doesn't need to stop you from going on holiday. There is something called respite care, where a child is cared for while you're away.
At Orange Grove, we arrange this so your child will stay with a foster family they're already familiar with or a family member or friend of yours who they know. We plan respite foster care well in advance and ensure there is plenty of time for children to establish a relationship with their dedicated respite foster family.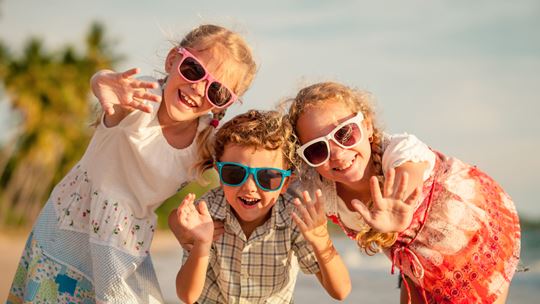 Taking a Foster Child on Holiday: 5 Tips
Once you get the go-ahead to take your foster child away and you have all the documents prepared, there are still things you need to do to ensure a smooth and exciting time all around. Below are five tips for just that.
Book Spacious Accommodation

It's a good idea to book spacious accommodation for a holiday with your foster child. This provides them with somewhere they can take themselves off to if things get a little overwhelming. You needn't book a mansion for this to work – just a roomy hotel, BnB or caravan with a couple of rooms.

Choose a Kid-friendly Destination

When taking a foster child on holiday, avoid destinations that only appeal to adults. Choose a place with plenty to offer kids, whether that's a theme park, adventure park, or family-friendly beach. They'll make memories to last a lifetime!

Consider Holidaying in the UK

While going abroad is fun, it might not be the best move for your first trip with your foster child – especially if they've never been abroad before! To start with, consider a holiday in the UK. There are plenty of spectacular places to discover, like the beautiful Cornwall beaches and the stunning Scottish Highlands.

Allow a Rest Day or Two

When taking your foster child on holiday, don't cram every day full of activities. Instead, allow a rest day or two. Otherwise, they might become overstimulated and overwhelmed, leading to anxiety or tantrums. A rest day means they can recover from all the fun they've had.

Keep Your Foster Child Involved

If you're taking your foster child on holiday with the rest of the family, make a concerted effort to keep them involved. If they seem shy, you can get them to stay involved by taking pictures. You can also ask them if there's anything special they want to do while you're on the trip, too, whether that's getting ice cream, seeing a particular sight, or swimming in the sea.
Many foster parents will be pleased to know that taking a foster child on holiday isn't only allowed but is often encouraged. As long as you get the relevant permissions, you and your foster child can make incredible memories on the trip of a lifetime.
If you want to make a difference in a child's life, have an open and honest conversation with your spouse. Fostering is an incredible path to take, and here at Orange Grove Foster Care, we help every step of the way. Applying to become a foster parent with us is easy. All you need to do is complete our online form (or call 0800 369 8513), and we'll get back to you quickly for a friendly informal chat. There's no pressure to take things further, but it's where your journey to becoming a foster parent begins.
Ready to start your fostering journey?
By phone
One of our team is available to talk to you over the phone to answer any of your fostering queries.
Enquire online
You can get in touch by filling out our online enquiry form with any queries that you may have.