Becoming a first-time foster parent is exciting and nerve-racking at the same time. There's so much to prepare, from a welcome pack to other child-friendly essentials like toys and blankets – and you can't forget the bedroom!
A bedroom is a place of calm and peace for children in care. When they've had an emotional day, they can find quiet in their bedrooms. It's also a place for them to play, study, and sleep. Basically, a bedroom is incredibly important, which is why all children in care over the age of three need to have one to themselves.
As a new foster parent, you might wonder how to make the bedroom good enough. Use the ideas listed below to ensure your first foster child enjoys their new room.
8 Bedroom Ideas for
Foster Parents
1. A quiet
corner
A good idea for a kid's bedroom is to create a quiet corner. This corner can involve cosy items like blankets, cushions, fairy lights, and maybe a beanbag. It can be a space where they spend alone whenever they're feeling sad, lonely, or confused. You could even build a small bookshelf in the corner so that they can get lost in a story.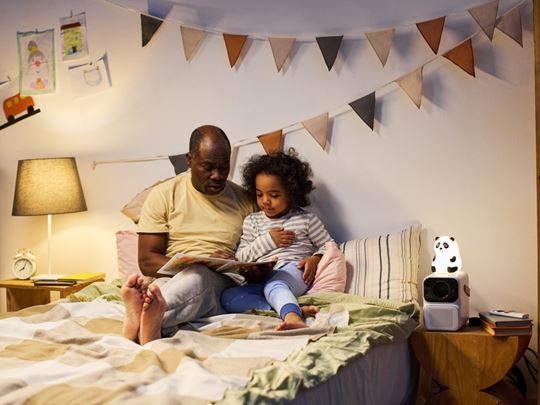 2. Cute night
lights
If you're fostering a younger child, night lights are a great idea. Not only do they look cute and brighten the room, but they also provide children with a sense of safety throughout the night.
For children who have been through traumatic experiences, this is especially important. You can get night lights in various styles, from stars to cute animals, so choose one that you think the child in your care will love.
3. A loft bed for extra
space
It can be hard for foster parents to make enough space for kids. A great way to ensure the child in your care has plenty of room is by getting a loft bed. That way, they can have their desk underneath and their bed on top. It creates extra space for storage, too.
4. Hang an empty bulletin
board
While decorating is great, you should also give your child space to put personal things up on the wall. A bulletin board allows for that. On there, they can hang pictures, notes, reminders, mementoes – whatever they see fit!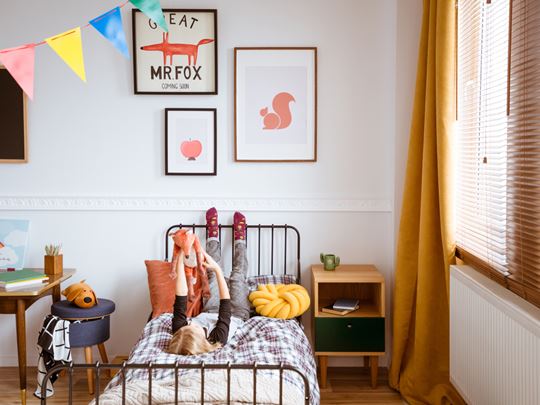 5. Cube shelves for
clothes
One of the biggest challenges of creating a room for kids is making sure it appeals to every child, whether they are a boy, girl, four years old, or thirteen years old.
A great way to create storage that can quickly and easily be adapted is by getting cube shelves for clothing. They are an easy way to store clothes, and whenever you welcome a new child into your home, you can switch out the cube bins for a different style. Perfect if you're going to be doing more short-term fostering.
6. Neutral
furniture
As you don't always know what the child will like, you should keep the expensive furniture as neutral as possible. That doesn't mean boring – just in a style that suits many children.
7. Underbed
storage
Some children come with lots and lots of items. Others come with hardly any at all. To make sure you are prepared, give them lots of space with storage under the bed. That way, they can keep their most cherished items in a safe and secure space. Remember – the items your child has are likely very precious to them, so enough space for safekeeping is essential.
8. Half-empty
bookshelves
Filling up bookshelves is a great idea, as it gives your kids plenty of reading material. Don't fill them up all the way, though. Get some kid's books and line them up, and then leave some space for your child to put their own belongings. They might have their own books to store there, after all! They could also place items like stuffed toys, plants, and toys along the bookshelves.
Becoming a foster parent is an emotional and exciting time for you, and you may be concerned about how to create a welcoming environment. These ideas will make decorating a bedroom for them much easier.
Just remember to consider things like the children's ages and gender, as that might influence what type of bedroom they like!
If you can, talk to your social worker before your child arrives so that you can get the bedroom as perfect as possible.