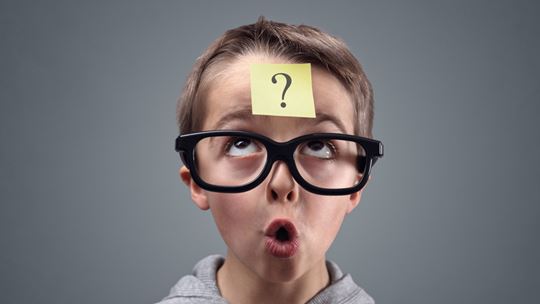 Fostering is an incredibly rewarding experience, but it also comes with its challenges. One of your biggest concerns when deciding whether fostering is right for you might be around having children already living in your house. There's no way to predict how they will react, after all. You want to ensure your birth children are considered just as much as your new foster children.
The Impact of Fostering on Birth Children 
Becoming a foster parent is a wonderful endeavour, but it's important to understand the impact it will have on the whole family – your birth children in particular. Knowing the impact of fostering on birth children and how your family unit will need to adapt is essential for a positive fostering journey.
Your biological children will likely go through a range of emotions and challenges. They might feel like they don't receive as much attention from you. They may also become exposed to behaviour that they are not used to. Children in care often go through traumatic experiences, which means there is a chance that your biological child will learn of that. It's important to prepare for those situations and promote open and age-appropriate conversations.
There are many benefits of fostering when you have birth children, and that includes the positive impact fostering has on them. Your biological child may become more open-minded and empathic as they spend time with those who have experienced less positive childhoods. They might form a strong relationship with the foster child, too. It's also common for them to become more responsible when they have a foster sibling. These changes can make a real positive impact on your biological child's upbringing, allowing them to grow and flourish with an open mind.
Over many years, we've seen many birth children have positive experiences as part of a family that fosters. We've watched them grow up to become such kind, caring and compassionate young adults. Many have even embarked on careers that are around helping and caring for others, and making a real difference to people's lives. The impact of fostering on the whole family is truly humbling.
Of course, you will still have questions and concerns – hopefully, these answers to some of the questions we're often asked will help you decide whether to start fostering when you have birth children.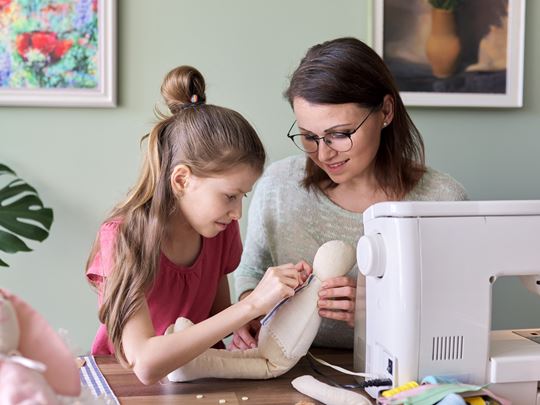 Q: How Much Do You Get Paid for Fostering?
Caring for a child requires your time and full commitment, and costs money too. That's why we offer a generous fostering allowance of between £19K and £22K per year, for each child in your care. The amount you receive depends on several factors, such as the age of the child, where you live, and your experience.
Q: Can I Take a Foster Child on Holiday?
Yes, you can take a foster child on holiday – in fact, we encourage foster parents to take them away, so children can experience a typical 'family holiday' and make some great memories. It's always advised that you speak to your supervising social worker beforehand though as consent may be required. For example, if a child is placed in care under section 20, then it is up to the biological parents to give their consent. That doesn't mean you can't take them on holiday, but you will need to go through the process of receiving consent first.
Q: What Training will I Get?
Your fostering service will provide you with adequate support and training. At Orange Grove, we provide all our foster parents with a high-quality induction programme that equips them with the skills and knowledge they need to step into the role of a foster parent. From there, there are other foster care training courses to choose from, including safeguarding, caring for children with autism, secure base and more. There are no tests, and your local fostering team are always here to support you. It's all about making sure you become the best foster parent.
Q: What if My Children and Foster Child Don't Get Along?
While we do everything we can to ensure you have the best possible match for your family, sometimes, young people won't always get along. If your young person is struggling to adjust to life as a foster family, then it's important that you speak with your supervising social worker. They will be able to provide practical advice to overcome these challenging situations.
At Orange Grove, we also have family support workers, who will provide additional support to your family, such as taking the child in your care out for the afternoon while you spend some quality time with your biological child, or perhaps arranging a get-together for your birth child with other birth children.
Q: What Support do My Birth Children Have When the Foster Placement Ends?
When a child you've cared for leaves your home, it can feel like a great loss to you and your family, including your birth children. But it's important to recognise the impact you've had on their life and the memories you've shared together as a family. Take some time to spend together as a family and talk openly about how you're feeling with your children. This will provide them space to share how they might be feeling too. While it may feel hard to begin with, your children will bounce back with the support from family and friends, it might just take a little time. If they need extra help, you can find support from your social worker or family support worker too.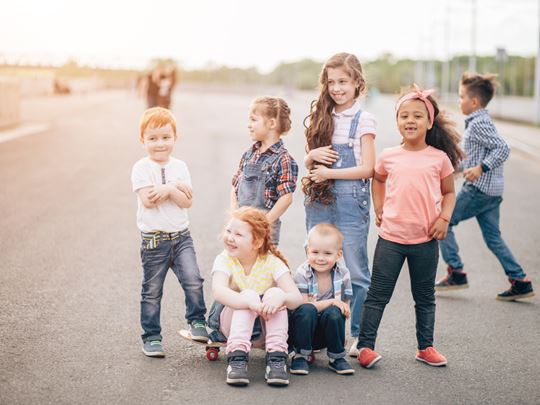 Q: Will the Foster Child be Younger or Older than My Children?
The age of your foster child is a matching consideration – they could be younger or older. At Orange Grove, this is something your social worker will speak to you about, so together you can understand what might be best for you and your family. But it's also important to keep in mind that children in care may act older or much younger than their age due to their past experiences.
Top Tips for a Successful Foster Placement
Provide a Caring Home Environment 

It's not just about having a spare room – make sure your home is a place of comfort, warmth, and care. You want the child in your care to feel supported and safe whenever they are at home with you.

Use the Support System Provided

We focus on ensuring you have the best match possible and supporting you through the fostering journey, whether short term or long term. From the fostering panel to the training opportunities, you are looked after, so make sure you tap into the wealth of support and experience available at Orange Grove, whenever you need it.

Adjust Your Expectations

Many foster carers have a specific idea of what their fostering journey will be like. You shouldn't hold any firm expectations beforehand – fostering isn't always straightforward! Talk to your fostering agency if you have any more questions.

The different types of foster care will impact your biological children differently. It's crucial to have conversations with your children before you fill out an application form and throughout your assessment, as having your children on board is an important part of being approved as a foster carer. You need to ensure they have an understanding of what will happen and how they might need to adjust at home.

Fostering and birth children can go hand in hand. Looked after children can thrive in your home environment just as much as your birth children, as long as you prepare and use the support system available to you.
Interested in transferring

fostering agencies?
By phone
One of our team is available to talk to you over the phone to answer any of your fostering queries.
Enquire online
You can get in touch by filling out our online enquiry form with any queries that you may have.