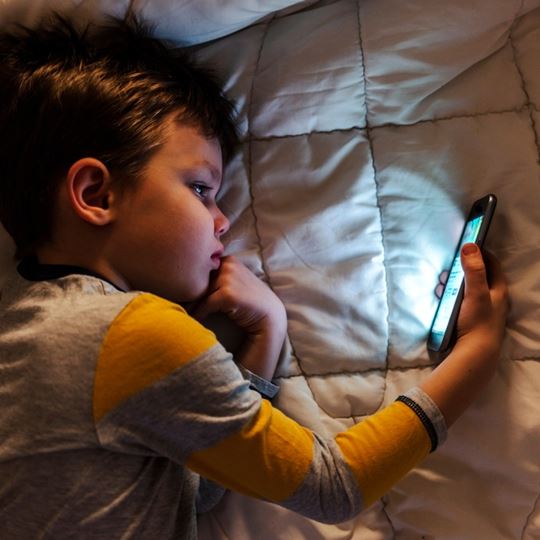 The internet is an ever-present feature of modern life, and these days, this is also the case for children.
While kids have always liked using the internet for entertainment, and it can be a great tool for helping with their studies and hobbies, during the pandemic children became even more reliant on the internet for access to their schools. Of course, as useful as it can be, the internet does bring with it a lot of safety issues, and these apply especially to vulnerable children.
It is certainly possible to let children get the benefits of having internet access without them being exposed to anything or anyone dangerous, but it does mean you need to set some rules and boundaries and have a good understanding of the issues.
Here, for Internet Safety Day, we take a look at how you can help children in your family use the internet safely.
1) Know the threats
The most important thing you can do to protect the children in your care when they're online is help them understand the internet and the risks they face. There are several internet safety risks you need to think about, the main ones being:
Data security
Online child predators
Cyberbullying
Exposure to unsuitable content
Educating yourself about these will allow you to understand the real threats that exist, and also avoid being caught up in hysteria due to misinformation.
One simple and important fact both you and your children should know is that secure websites — that is, sites that take measures to protect your data and identity — can be easily spotted. This is because their URLs always start with 'https' rather than 'http'. Some computer protection software and services will automatically block access to sites that aren't secure but teaching your kids to avoid non-secure sites is a good idea anyway.
2. Keep an open dialogue about internet use
An important thing when it comes to child internet safety is to keep it as a topic you're always willing to discuss. It can feel like a push-and-pull between adults, who are concerned with safety, and kids, who think they want to explore the internet with freedom, so it is important that your children understand that you do know what you're talking about and aren't setting rules for any other reason than their wellbeing.
Rather than giving a flat 'no' if they want to use a site or app known to have predatory users, such as Twitter, TikTok or Discord, for example, discuss things with them and make a decision together. Are they old enough to have an account, for instance (the minimum age on most major social media platforms is 13)? Are they old enough to safely use an account without you having the passwords to monitor what they do on it? Because the answers to these questions will change over time, it is important to keep revisiting the topic with them.
Keeping an open dialogue around internet safety will also mean your children will feel more inclined to come to you if something happens online that they are uncomfortable with, such as if they experience cyberbullying, or are approached in a predatory way. If they understand how to spot these things thanks to you and feel they can report them to you without being blamed, then you can take actions to have the perpetrators blocked from platforms, or other appropriate measures.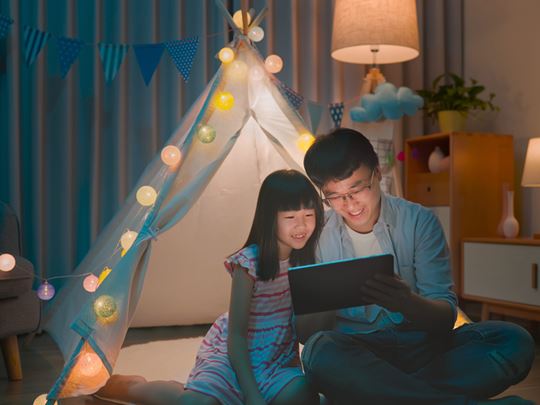 3. Set boundaries around screentime
It can make sense for all children to have a limit on how much time they spend online. However, with younger children, it is also a good idea to limit computer use to only when and where you can see what they are doing.
For older children and teenagers, some privacy is probably going to be both healthy, and unavoidable (given they are likely to use a mobile device too). Younger kids who can't yet fully understand how to keep themselves safe, however, should be encouraged only to play online games, study online, watch videos or chat with friends on the internet when you can see what they're looking at.
4. Use parental control tools
Google, YouTube and other sites all have settings you can go into that can control what kind of content comes up in searches and can be accessed. Your browser will also have parental control settings, as will any tablet or mobile you give to your kids. Make sure you have these things set up, as they can go a long way to prevent graphically violent content, serial content, and other types of imagery or video that it could be harmful or inappropriate for kids to see from being shown.
Remember too that streaming services like Netflix typically have a 'kids' mode' that not only blocks out adult content, but also makes it easier for children to access media made for them. This can keep them entertained without them having to spend too much time searching.
5. Keep devices updated
While running updates on computers and mobile devices every time they come up can be a bit annoying, make sure you get in the habit of doing them and teach your kids to do the same. This is because a lot of the updates companies release are there for security reasons, and staying updated helps protect the personal data of your family.
6. Understand internet jargon
Most of the jargon and acronyms that children and teenagers use on the internet will be completely harmless ('cringe', 'GOAT', and 'fire' - for example), but it's important to have an awareness of some of the most common ones used which might raise concern.
Here are some of the ones to be aware of:
9 - Parent in room
99 - Parent has left
C9 - Parent in room
CD9 - Parents are watching
P@H - Parents at home
PA - Parent alert
PAH - Parents at home
POMS - Parents over my shoulder
PRW - Parents are watching
rents - Parents
MBS - Mom behind shoulder
PIR - Parent in room
7. Stay up-to-date on internet safety
Finally, remember that the internet is always evolving, and this means the things you need to be concerned about when it comes to your child's internet use will change over time too. Keep up to date on the news around things like social media, which apps are popular with kids, and data security, so that you aren't advising your children based on out-of-date information.
Internet safety

training
At Orange Grove, we offer regular training to foster parents around internet safety so we can protect our young people from potential harm. There are also lots of other fantastic resources that will help you stay up-to-date with all the latest advice, such as CEOP.
CEOP, also known as Child Exploitation and Online Protection, have a range of educational resources for parents and young people of all ages. They also operate a reporting service for children and young people who are being sexually abused or are worried that somebody they've met is trying to harm them online.
Aside from practical things like parental controls, the most important thing you can do is stay educated and keep discussion with the child in your care about the internet open and rational. The internet can be a wonderful thing, but children shouldn't use it without good information and clear boundaries.
Ready to start your fostering journey?
By phone
One of our team is available to talk to you over the phone to answer any of your fostering queries.
Enquire online
You can get in touch by filling out our online enquiry form with any queries that you may have.
Your local office
We have local teams covering most of England. Find your local office today.