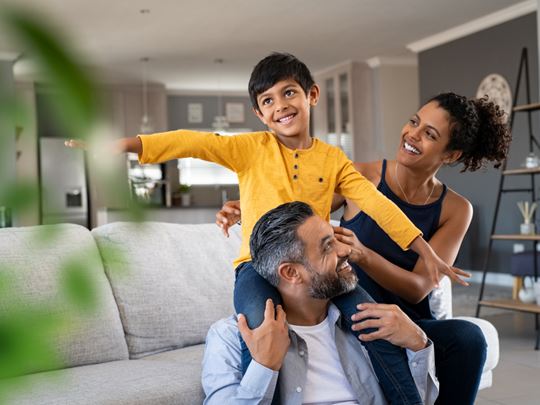 When it comes to fostering a child, there are lots of decisions you must make. It's not just about your preferred age group or the type of fostering you'd like to do – before all that, you must choose a supportive foster care agency that will match your needs and expectations.

In the UK, there are lots of different agencies. Some specialise in children with disabilities or therapeutic fostering, whereas others may care for children without specialist needs. To help you decide how to choose the right fostering agency for you, keep reading.
Choose What Type of Fostering You Want to Do
Firstly, think about the type of fostering you are interested in. Some considerations when it comes to types of fostering:
Type of fostering

The type of care you're looking to do might affect which agency you choose, especially if you're looking to do a specialist type of fostering, such as parent and child, disability fostering or looking after children with complex needs.

These require additional training, so you would need to ensure the foster agency you choose has a programme that will support you to develop these specialist skills.

Age Group

You can choose what age group you want to foster, and that includes infants, toddlers, young children, or teenagers. Babies and toddlers are often placed with local authority foster parents, whereas independent fostering agencies care for young children, teenagers, and sibling groups.

Respite Fostering

You might decide to do respite fostering. It is a temporary type of care where you care for a child for a short duration. Essentially, it gives the foster child's family a chance to rest and recharge.

We often need respite carers in various locations to provide vital support to our full-time foster families. If you're interested in becoming a respite foster parent, speak to our team today to find out if we're looking for respite carers in your area.
By knowing what type of fostering you want to do, you'll make better decisions when it comes to choosing a foster agency.
Consider Fostering Allowance
The amount of money you receive for fostering a child varies from agency to agency. But generally, independent fostering agencies offer higher allowances than local authorities. As well as a generous fostering allowance, we also offer a wide range of additional benefits and perks, such as birthday and religious festival allowances as well as hundreds of discounts to shops, restaurants and family days out. This fostering allowance covers everything, from clothes to meals to trips out and should be enough to allow you to foster full-time. Although it can also be possible to work and foster if that's what you desire too.
Look at Their Level of Support
It's hard to foster a child alone. You want a fostering agency that provides plenty of support throughout the journey, from the moment the child arrives at your home to the moment they leave.
If you have chosen a fostering agency and are not happy with their level of support, transferring fostering agencies is an option too. It is important to find an agency that supports you every step of the way so that both you and the child in your care can thrive in the best environment.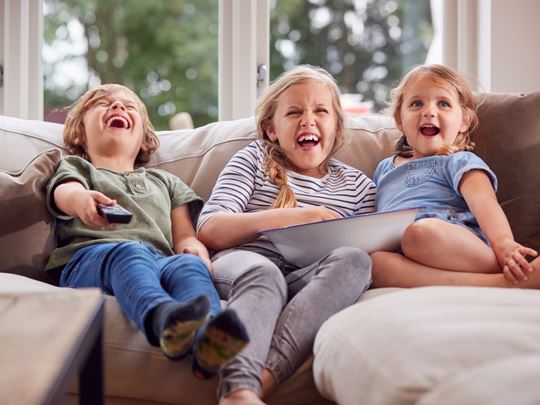 What About Support for Birth Children?
The whole family is involved in fostering, and that includes birth children too. If you have children living at home, you should always find out about the support available for them too.
At Orange Grove, every family has a family support worker. Their role is to provide additional support to families and children who need it, this includes birth children. Whether it's taking the child in your care to the cinema, while you spend some quality time with your own children, or simply speaking to your children to see how they're feeling, we're here to help. We also arrange lots of regular events, some for all children, others just for birth children. This is a great way for them to meet other children who know what it's like to foster, share their experiences and have some fun too.
Consider the Training Given
You don't just become a foster parent overnight. A good agency provides you with plenty of training and support to make you the best foster parent you can be. When looking into which agency to choose, pay special attention to the type of training they give. Preferably, it includes comprehensive training inductions, as well as other training courses that promotes ongoing development and allows you to become a more specialised foster parent.
The way in which training takes place may also be important to you. At Orange Grove, our programme is a combination of virtual and in-person training as well as a selection of on-demand courses available online that foster parents can complete in their own time. We're also always introducing new courses to help our foster parents learn about specialist topics and gain new skills.
Look Into the Agency's Reputation
A fostering agency's reputation tells you a lot. You can often find out what an agency is like online. If positive things are said, it's more likely that you will have a great experience with them. You could also ask any friends, family, or co-workers what their fostering experience has been like. They may have a foster agency to recommend.
Consider How Responsive and Helpful They Are
How an agency responds to enquiries tells you a lot about how they work as an orgaisation. If an agency comes off as unhelpful and unresponsive, you can rest assured that working with them won't be a good time. Instead, choose an agency that helps you every step of the way, from the initial enquiry to fostering your first child.
Ask About Their Matching Process
In the world of foster care, the matching process is everything. With an expert matching process, you'll be matched with a child that suits your skills, parenting style and lifestyle. That means you'll have a much better chance of helping them settle into their environment and grow into a happy and stable person. So, when looking into various fostering agencies, pay attention to what they say about their matching process. The better it is, the better chance you have of getting paired with the right child for your family.
Private Agencies vs. Local Authority
You might wonder if it's better to go to the local authority for fostering rather than an agency. While it is an option, private agencies often provide much better benefits, including a higher fostering allowance, plenty of support and family events.
Choosing a fostering agency can be challenging. There are so many things to consider, from allowance to how much support they provide. Use this guide to ensure you make the best possible choice for you.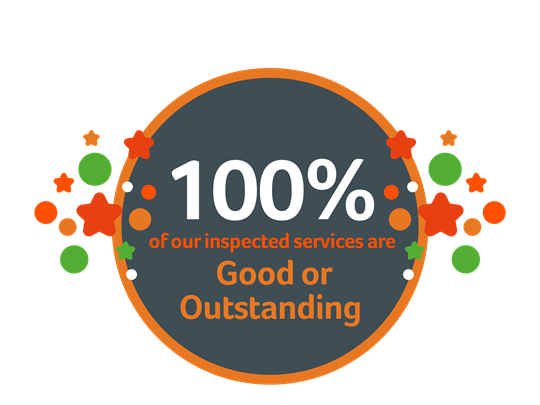 As with all families, relationships matter. They provide a stable platform for growth, which is why we commit time, effort and resources into nurturing them constantly.
Today, we have around 400 children currently in our care. We're not an especially large fostering agency, but we're a highly supportive one, where our personal approach and commitment to teamwork helps create strong and long-lasting bonds.
In turn, these help children grow and prepare effectively for the life ahead of them.
Start your fostering journey with us.
Can't find what you're looking for?
By phone
One of our team is available to talk to you over the phone to answer any of your fostering queries.
Enquire online
You can get in touch by filling out our online enquiry form with any queries that you may have.
Your local office
We have local teams covering most of England. Find your local office today.