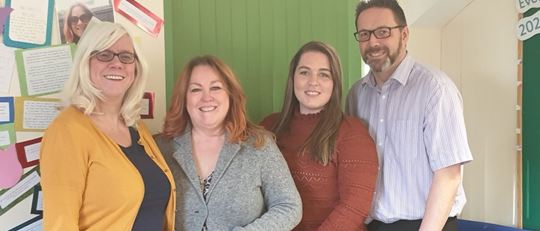 Our Yorkshire team is celebrating after receiving its second consecutive Outstanding Ofsted report since 2016.
The team were praised by inspectors for "providing first-rate support to their foster carers and children and young people," and described the agency as "flourishing because of the high-quality, nurturing care and support provided by their foster carers."
Ofsted also commended the support available for the foster carers who work tirelessly to improve outcomes for young people across Yorkshire.
According to the report, "foster carers are supported by the long-standing, dedicated and experienced supervising social workers". They went on to add that, "foster carers spoke of the supervising social workers 'going over and beyond', 'always being available' and how 'their guidance has resulted in consecutive success stories'."
Children also felt happy, with Ofsted commenting, "the children and young people feel loved", "they experience stability", and as a result, "become less anxious, more confident and have improved self-esteem".
Craig Clark, Registered Manager for Yorkshire, commented; "The whole agency is thrilled to be awarded our second consecutive Outstanding rating by Ofsted. The result is purely down to the team's tireless dedication to providing the best care and support to vulnerable children.
"I'd like to express how proud I am of the entire team and all of our inspiring foster carers, without their enthusiasm, many young people and children wouldn't be able to achieve the great things they are destined to do."
If you would like to find out more about fostering with us, call 0800 3698513 or fill out our online form.