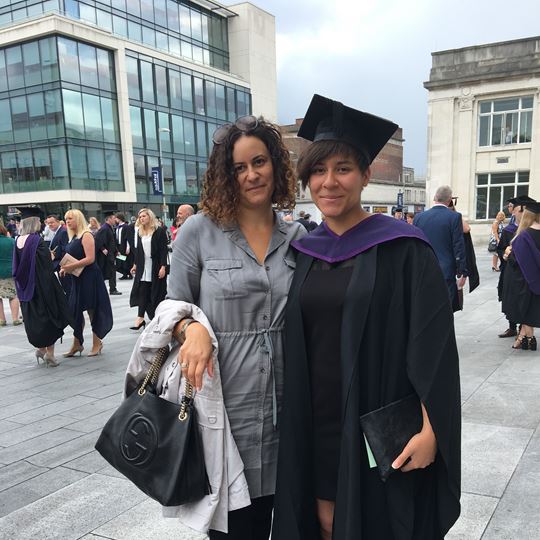 Kenya was 17 years old when her family welcomed foster children into their home. Her mother, a qualified Social Worker, had always had a strong desire to help change the life of a young person and in April 2011, they were approved to foster. Kenya shares what it was like growing up with four more brothers and sisters.
"I can't sit here and say it's a walk in a park because it's really not, especially not at first. It's a huge change that impacts your life in so many ways", Kenya explained.
"But, what I always tried to remember from day one, was that although it's weird for me having another person (or several) suddenly living with me and changing the house dynamics, imagine the emotions that they must have been feeling coming into a strange home.
"Once I realised that what we were doing was such an incredible thing to do and so rewarding for my entire family, my initial anxieties about fostering went away.
"I can't explain the feeling you get when they say something funny, do well in school or are just being genuinely great human beings. It's these small things that make you realise that everything you are doing as a family is completely worthwhile.
"Remember the feeling you got when someone in your life helped you with something because they had every faith that you would do well, even when you thought the world was against you?
"Well, that's what we were doing for the children who joined our family every single day. I don't know about you, but what could be more rewarding than being given the opportunity to change somebody's life?"
Kenya has seen the crucial role Foster Carers play in a young person's life and hopes sharing her family's incredible journey will help to inspire others to consider a life-changing career in fostering.
It's estimated that fostering services need to recruit a further 5,900 foster families in the next 12 months in the UK. If you'd like to learn more about the role of a foster carer, then please get in touch with our friendly team – we'd love to hear from you.
Ready to start your fostering journey?
By phone
One of our team is available to talk to you over the phone to answer any of your fostering queries.
Enquire online
You can get in touch by filling out our online enquiry form with any queries that you may have.
Your local office
We have local teams covering most of England. Find your local office today.