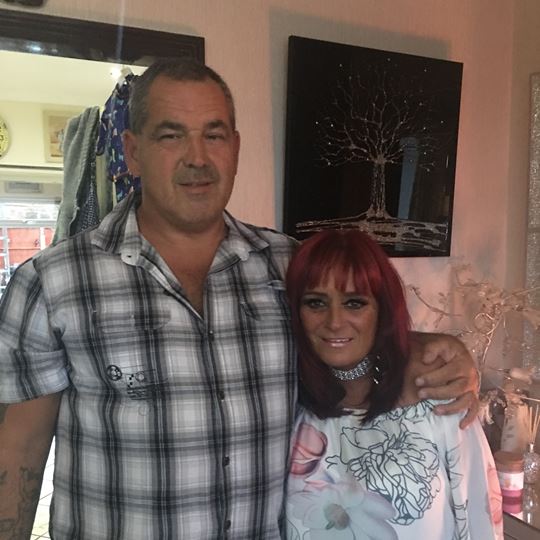 Jim, 57,  and Jeanette Dowling, 54, from Bolton, have always wanted children of their own. Foster caring gave them so much more than what they expected; it changed their lives forever.
Having always loved children, Jim and Jeanette finally decided to take the leap after suggestions from Jeanette's sister, who had already been fostering for some time and often talked about what great foster parents she thought they would be.  
The application process is normally an area of concern to many who decide to foster care. Jim and Jeanette, however, never felt overwhelmed by it and were placed with their first foster children just two days after being approved by the panel:
"It was quite an in-depth process, but it was never a problem to us. The background check can be quite intrusive, but we never minded that and think you can never be too careful. We initially thought it would take at least a year before we were placed with any children but we were lucky enough to have our first foster children within days of being accepted."
The three siblings were under 10 at the time and despite being short-term placements at first, they remained with Jim and Jeanette until they were ready to fly the nest and start studying at college and university.
A bakery manager, Jim eventually decided to retire from his position to spend more time at home with the children and support Jeanette in looking after them. Since their first placement 15 years ago, Jim and Jeanette have fostered over 25 children between the ages of 5 and 17. Currently, they have four children living at home, including a sibling group.  
Jim and Jeanette don't see foster caring as a job:  
"Foster caring is not a job, it is a vocation and they aren't our foster children, they're our children. Watching them grow, become lovely young people and do something valuable with their lives is wonderfully rewarding. A little bit of love can go a long way and nothing compares to the feeling of seeing these children become such amazing human beings and knowing that you played a part in it. We just want to offer them a place where they can always go back to if they ever need to, our home will always be their home."
Jim and Jeanette hope to continue fostering for as long as they can and hope others will also feel inspired to help more children in need of a loving family. Jeanette told us:
"I would say to anyone who is thinking of fostering to just give it a go. Whatever happens, always try not to take it personally. Also remember: whatever you're feeling, these children may be feeling it ten times worse. We're big believers that a great difference can be made to the children's lives with just a bit of love and affection. And, of course, looking after children, regardless of age, will never be a walk in the park. But the rewards are infinite."
Jim and Jeanette are part of our North West fostering team. If you'd like to transform the lives of children in your local community, then we'd love to hear from you.
Simply fill in our online form or give us a call on 0800 3698513 today – we look forward to helping you on your fostering journey.