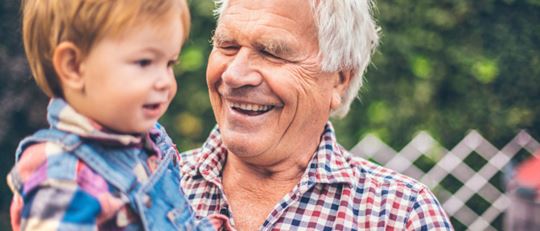 Twenty years ago, Suso was inspired to become a foster carer by his wife Ruth who was a nursery nurse for several years but always dreamt of extending their family.
Their dreams were fulfilled when they were called to the fostering panel and given the happy news that they had been approved. However, in 2009, Ruth sadly passed, leaving Suso to look after their foster children alone.
Talking about his wife's passing, Suso, said: "Since my wife died, fostering has really helped me to keep busy and to focus on other things. Ruth inspired me to become a foster carer and it was always her dream to have a big family, so I'm glad I can fulfil this and make her proud."
Speaking from his experience, Suso commented: "Seeing the children doing so well and going on to live normal, happy lives gives me the greatest satisfaction.
"My children now help me with things like the paperwork so it's a team effort."
Suso currently has two foster children, aged 19 and 14. 19-year-old Zac moved in with the couple when he was four and a half years old. Now, 15 years later he's heading off to university to study Law.
Suso added: "We've always been here for Zac and guided him where he's needed it, but we let him live his life too. This is his home now and we're his family, he'll always come home and we love him like he's one of our own."
The past nine years have been more challenging for Suso since Ruth passed, but he believes he wouldn't be where he is today without the support of Orange Grove Fostercare. He said: "Orange Grove have been really good. I have a support worker who is absolutely brilliant. I also work with social workers who have all been really supportive, particularly when the children have become challenging."
"Having a child that you want to help but they don't want your help is hard. You have to find ways to help them and figure it out.  Lots of children try to push you away because they are used to losing people and are frightened of losing you too, but you have to prove that you're not going anywhere."
Although there are challenging times in fostering, the rewards far outweigh the challenges for Suso. His biggest reward is knowing that his wife started the journey into fostering and he is continuing along that path.
He said: "If you're considering fostering, my advice would be – go for it! It's extremely rewarding but you have to go in with your eyes wide open."
"When a child has been placed with you, don't think you've heard their whole story because more often than not, you haven't.  You have to be prepared for that and be prepared to do whatever it takes.
"You have to just keep trying and never give up on them as these children have had a lifetime of people letting them down."
It's estimated that fostering services need to recruit a further 5,900 foster families in the next 12 months in the UK. If you'd like to learn more about the role of a foster carer, then please get in touch with our friendly team – we'd love to hear from you.