Proud to be Fostering in Brighton

with Pride
At Orange Grove, we are committed to ensuring all the children in our care feel loved, respected and at home with their foster parents. In fact, we're committed to making everybody feel this way in our Brighton & Hove fostering family.
Brighton is known as the 'gay capital of the UK', and our ethos has always been to celebrate inclusivity and LGBTQIA+ foster care. Within our Brighton fostering agency, we have amazing foster parents from all walks of life - including those who are fostering as a same-sex couple - and they're all making a huge difference in children's lives. We also appreciate the support LGBTQIA+ foster parents can give to young people in care who are confused about their own sexuality or gender identity.
It doesn't matter who you are. As long as you're passionate about helping children grow, develop and reach their full potential, you could start fostering in Brighton & Hove with Orange Grove.
Join our team of passionate foster parents, so that together, we can build brighter futures for even more children in care.
Could you

foster?
Our foster parents come from all different walks of life, and each is making a life-changing difference. The only initial requirements to become a foster parent are that you must:
Be over 21 years old
Have the legal right to live and work in the UK
Have a spare bedroom that's always available to a child
Be able to offer a stable, loving home to a child
Brighton & Hove fostering allowances and
benefits
You'll receive a generous fostering allowance while a child is in your care, designed to recognise your professionalism and commitment. We also offer other benefits, such as allowances for birthdays and religious festivals, as well as two weeks paid respite.
Plus you'll have access to our rewards platform where you can find hundreds of discounts to some of your favourite shops, restaurants and family experiences.
Why foster in Brighton & Hove with
Orange Grove?
All centres rated 'Good' or 'Outstanding' by Ofsted
Generous fostering allowance and bonuses
Supportive of LGBTQIA+ foster care
Mentoring scheme for new foster parents
Regular supervision with your very own dedicated social worker
Additional support from a family support worker
24/7 support line with a qualified social worker
Regular foster parent forums
Calendar of family events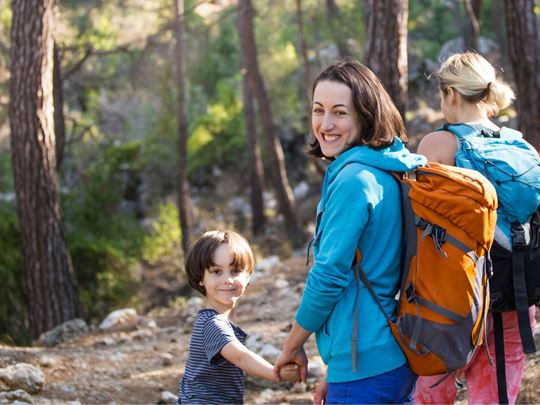 About us
Orange Grove was founded in 1996 by two social workers who understood that building and nurturing strong relationships held the key to successful fostering. And this has been at the heart of our philosophy ever since we were first set up over 25 years ago.
We have offices all over the UK, including our Brighton fostering agency, and around 400 children in our care. We're committed to helping them all grow, heal and be hopeful for the life ahead of them.