Our Yorkshire fostering team recently held their Kid's in Care Council – a chance for us to bring our young people together, listen to their views and experiences and have some fun too.
As well as getting our children to design our new Kid's in Care Council logo, we asked them to think about the things they would tell their younger selves when they first arrived in foster care. Here are some of the things they shared…
Ella, 12 years old
"I would have told my younger self not to be worried, to talk about how I felt and to take the opportunity to make new friends."
Alice, 15 years old
"You don't have to be afraid, even though it may seem scary now, you will be ok.
You will be safe, have a lovely room with a bed and somewhere to put your clothes and personal things. You will get nice food and be part of the family. You will do nice things and not have to worry.
You can talk to your foster carers if you are worried. I just want you to know you will be ok."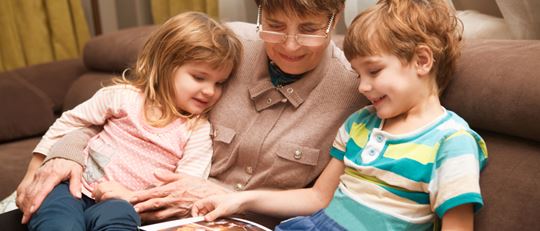 Harry, 12 years old
It's ok, don't be scared.
Ask questions now - as I wouldn't have dared.
My life is good, but it wasn't then.
I know I am staying now, but I didn't then.
I am so happy and settled and have a nice room.
So being in foster care isn't all doom and gloom.
Charlie, 14 years old
I came to the house clenching my fists.
I said to my carers you won't be missed.
I'm happy now but wasn't then.
I know I'm staying now but didn't then.
Bringing our children together is incredibly important to us as it helps them build connections with others in a similar situation. Activities like this are a great reminder of just how far our children have come, and we hope by sharing their experiences, we'll help others who are just starting out their journey in foster care with us.
If you're interested in providing a safe, loving home to a child in foster care, then we'd love to hear from you today. Complete our online form or call us on 0800 369 8513.
* The names have been changed in this article to keep the young people anonymous.
You might be interested in...