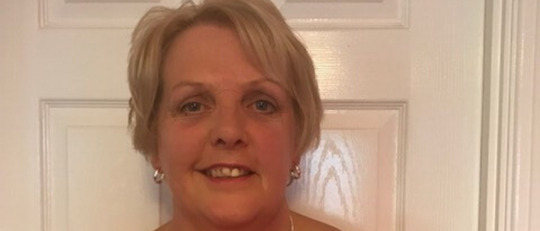 I've always considered fostering as I knew I wanted to help vulnerable children in our communities live a life they deserve. I thought about the idea a lot, but naturally, I fell into the 9-5 regime and pursued a managerial role at a play centre.
One afternoon at work, I had to administer first aid to a child, a daily occurrence in my job. After reviewing the accident form, I discovered that the mother of the child was a foster carer, so I decided to quiz her about fostering and ask about her experiences.
Four months later, I'd left my job at the play centre and devoted my time to my first foster child.

At first, I was slightly apprehensive as to how this would affect my life, but so far it's only had a positive impact. I have three sons of my own, who are grown up and have moved out, so now I find comfort in my foster children.
I've now celebrated 7 years in fostering and I can honestly say I wouldn't look back. I'm currently looking after two sisters, who are about to further their education at college and university. The youngest is enrolled in a 2-year college course starting in September and the eldest is off to university in October to study Psychology. Initially, they were only due to stay with me for five days on respite, but they've been with me for three years now.
It's extremely rewarding to see the change in the girls over the past three years. From our first meetings with social workers to now, the difference is incredible, they are completely different people and have very bright futures ahead of them.
At one point I had five girls in the house, as three young girls with autism joined me for a total of two years. When they first arrived, it was difficult for me to distinguish whether their unusual behaviours were entirely due to their previous social environment, coupled with a lack of emotional attachment and investment in me, or to a lack of neurodevelopment in which they featured on the autistic spectrum.
This was new to me as I hadn't looked after children with complex medical needs before. I had to find different ways of communicating to ensure they were able to understand and respect me. Having a routine, exploring coping mechanisms and understanding the issues faced by the children all help. It is not bad behaviour, just a different behaviour.
I met a whole community of people who had fostered children with autism who were extremely helpful and supportive.
After nine months one of the girls left, with the other two leaving just six months later. This was one of the hardest things I've ever had to go through. The girls enriched my life and cemented what we were as a family.
I'm very glad that I enhanced their lives during the time they were with me and I'll continue doing that for all my foster children.
I'm in the process of planning three holidays for a number of foster families with children as young as four months old right up to 16 years old. It's really important that children feel like they belong to a family, they get so much enjoyment out of spending quality time together. That's the joy you get when you see how events, like going on holiday, give so much pleasure and experience to a child.
My friendship network has almost tripled since I started fostering, we socialise on weekends and meet up regularly. We speak daily on a WhatsApp group, which I set up to ensure that other foster carers don't feel isolated and know that we are all in this together.
I have a lot to be thankful for, throughout the whole fostering process. Orange Grove has given me fantastic support and I've been very lucky to be blessed with such loving and appreciative children.
Lynette is part of our Milton Keynes Fostering team, which supports foster carers across Northamptonshire, Bedfordshire, Buckinghamshire and Oxfordshire. If you'd like to transform the lives of children in your local community, then we'd love to hear from you.
Simply fill in our online form or give us a call on 0800 3698513 today – we look forward to helping you on your fostering journey.