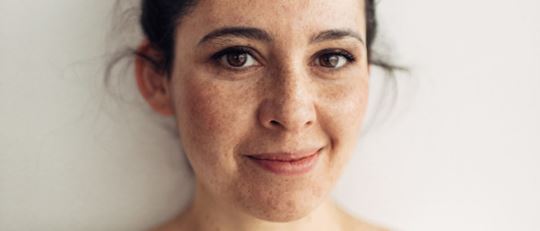 Teresa shares how her challenging teenage years has helped her to relate to the children she's cared for.
"I knew what I was like as a teenager and how challenging those years were, so I felt that fostering was something I could do well."
Teresa has now been fostering for around 14 years with her partner Tracy. They've fostered 16 children on long term placements, with one child staying for eight years.
As a partner in a same sex couple, Teresa said: "We've never been discriminated against. In fact, we've seen a lot of benefits, particularly as some children don't like to be reminded of the memories from an abusive home environment with their parents.
"We're such a great team, we are really open and talk to each other about everything, which makes such a difference with how we support the children.
"We do ensure that the children also have lots of males in their lives."
The couple were placed with a 16-year-old Spanish boy, who they collected from hospital. He was autistic and had other mental health conditions and also couldn't speak English.
Speaking about the young boy's development, Teresa said: "We looked after him for two years and in that time he started to speak English and learnt sign language. He went to an English school for around a year and he completely changed our lives.
"We were able to nurture him and it's been incredible to see the change in him. We still Facetime him once a week as staying in touch is really important for us."
Teresa hadn't had much experience working with children, she worked with ex-offenders and people with learning difficulties. Despite this, she believed that her past experience combined with the support and training provided by Orange Grove Fostercare was all she needed.  
She said: "Our biggest support is other foster carers.  Our manager at Orange Grove is very good and easily accessible. We also work closely with social workers for the best interests of the children."
"It's very empowering knowing I've been a foster carer for such a long time.
"Being loved unconditionally by a child who's been hurt and being trusted by a child who has no reason to trust an adult is extremely rewarding.  When a child allows you to hold their hand or give you a hug – you can't beat it."
Teresa's advice to anyone considering fostering would be to "Do it – you having nothing to lose."
She added: "It doesn't necessarily matter if you don't have lots of experience working with children, your experiences could actually help children more than you think."
Teresa is part of our Chislehurst team, fostering children in Essex. If you'd like to transform the lives of children in your local community, then we'd love to hear from you.
Simply fill in our online form or give us a call on 0800 3698513 today – we look forward to helping you on your fostering journey.